Oprah Winfrey has pulled the plug on her reality show, Oprah's Big Give. The Brewster's Millions-style reality show, which...
Judge sentences Remy Ma to 8 years in jail for shooting friend. A day after prison officials canceled her...
Busta Rhymes' hypeman, Spliff Star (William Lewis) was arrested in Stockholm, Sweden on suspicion of drug possession after police...
Papoose is no Michael Scofield. The Brooklyn rapper was caught by authorities, in a lame Prison Break attempt, trying...
"Knighty-night, Suge!" That's the opener of New York Daily News' article about former Death Row CEO Suge Knight, who...
The LA Times reports that Michael Jackson successfully stopped the foreclosure sale of his Neverland Ranch. Neverland Ranch. The...
Rapper DMX, real name Earl Simmons, spent a day in jail after Arizona authorities reviewing months-old traffic camera footage...
Tristan Wilds, who played corner boy, Michael Lee for two seasons of the HBO hit series, The Wire has...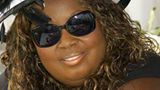 Star Jones pre- and post-surgery. Recently separated Star Jones (Reynolds) has fired back at Barbara Walters after the veteran...
Dave Chapelle as Rick James, from 'The Chapelle Show'. There's a story floating around claims that Dave Chapelle may...
Music mogul Jay-Z, aka Shawn Carter, is reportedly in the process of setting up a stock-based trust fund for...