Look for former "Girlfriends" star Jill Marie Jones on screen again soon. The 33-year-old actress' latest project is writer-director...
Director John Singleton has taken his name off the long-stalled adaptation of the 80s TV series "The A-Team" after...
Former Iron Man star Terrence Howard is facing legal trouble after composer Andrew "Tex" Allen filed suit against him...
Chicago police searching for Jennifer Hudson's missing 7-year-old nephew have located the SUV that has been at the center...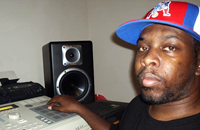 Phife Dawg, born Malik Taylor, of the rap group A Tribe Called Quest is the recipient of a kidney...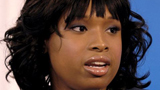 Academy award winning actress and signer Jennifer Hudson is asking for the public's help in bringing the person responsible...
There appears to be some resolution for 50 Cent in his long custody battle with the mother of his...
Police in Smyrna, Georgia arrested R&B singer Lyfe Jennings after the multi-platinum selling artist allegedly fired off a gun...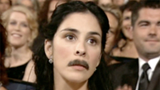 Audience members at a London show booed comedian Sarah Silverman this weekend after what they and many critics say...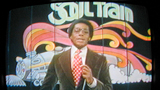 Don Cornelius, the founder and former host of Soul Train, was arrested on suspicion of domestic violence on Friday...
A cartoon strip running in today's Seattle Post-Intelligencer by artist David Horsey may have gone over the line. The...
Slashfilm has a post up about a Hollywood Reporter story that says that Terrence Howard, who played Jim Rhodes-Tony...
The 1980s hit mini series "V" about alien lizards who invade earth and eat the human population will be...