"So Dame went broke because he made Jim Jones' album a success? Jim Jones is boardline bankrupt himself. Jim...
Rapper star T.I. was sentenced in a federal court in Atlanta to a year in federal prison on Friday....
T-Pain had to be whisked away to a dentist following a golf cart accident Friday (Mar. 27). The "Can't...
Aasha Davis, who's starred in a number of popular television programs throughout the years has gone public with detailes...
"We have learned that a former employee of the Bryants, Maria Jimenez, has filed a complaint against our clients....
Photo by World of Oddy Federal prosecutors in Florida filed a motion with a Florida court on Tuesday (Mar....
Jim Jones has turned down a plea offer from NY prosecutors in connection to a December 2008 assault case....
Isaiah Washington is being forced out of the $3.5 million Venice home he shares with his wife due to...
Tristan Wilds, on a billboard ad for Rocawear on the corner of Gallatin Place and Fulton Street, Brooklyn, NY....
Fashion designer Rachel Roy filed divorce papers against her husband of 4 years Damon Dash in Manhattan Supreme Court...
(Photo by John F. Martin for General Motors) Look for Mary J. Blige on the big screen this fall....
Photo: FallingShaun Los Angeles prosecutors filed charges against hip hop superstar Kanye West and his road manager Don C....
Michael Strahan in undated Milk ad. Sony Pictures TV has drafted retired Super Bowl champion Michael Strahan to star...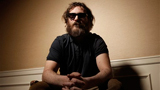 Rapper Joaquin Phoenix, yes rapper, had a confrontation with an audience member during a show at a Florida club...
A birthday celebration for Dwight Grant, a.k.a. Beanie Sigel, erupted in violence over the weekend leaving one person badly...
David Alan Grier as renowned poet laureate Maya Angelou Cable network Comedy Central announced on Tuesday (Mar. 10) that...
I see dead people… That's basically what Lil' Kim told Rapradar.com. In an interview with the hip hop site...
Corey 'C-Murder' Miller was removed from his grandmother's home in Kenner, Louisiana and taken to the Jefferson Parish Correctional...