Rapper Fabolous was taken to the hospital by ambulance on Sunday after falling ill and calling 911. As rumors...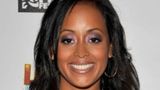 Essence Atkins at the August 8, 2008 premiere of Love For Sale at the Mann Theaters-Beverly Center in Los...
Prosecutors shave 8 years off sentence as rapper pleads guilty to drugs and weapon. Lil Boosie struck a deal...
Plaxico Burress, craddling his son and accompanied by his lawyer Benjamin Brafman arrive at criminal court in lower Manhattan...
As Stephen Moyer's and Anna Paquin's True Blood characters' relationships evolves so does their off-screen love affair. In a...
Floyd Mayweather faces off against Juan Manuel Marquez in his first fight since retiring from boxing last year. Fresh...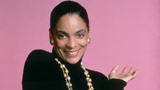 Jasmine Guy with ex-husband Terrence Mitchell Duckett in an undated photo. Guy filed for bankruptcy protection. Former A Different...
Avril Lavigne and Deryck Whibley on their wedding day in 2006. The couple have announced plans to divorce. Singer...
Days after Beyoncè Knowles announced plans for a perfume line called 'Sasha Fierce' lawyers for clothing retailer Abercrombie &...
Beanie Sigel. Photo: timh1020. The cops are on the hunt for Beanie Sigel. New Jersey Judge Gregory McCloskey issued...
Jenny McCarthy and Jim Carrey at the Los Angeles premiere of of Carrey's film 'Yes Man'. Photo: pascal_turcotte_rocks. Comedian...
Kelis and Nas pose on the press line at the Entertainment Weekly Island Def Jam Grammy party in Los...
Patrick Swayze died of pancreatic cancer on Monday (Sept. 14), bringing to an end a 20-month struggle with the...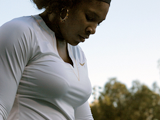 Serena Williams was fined $10,000 for unsportsmanlike conduct after threatening a line judge at the U.S. Open Semifinals. "If...
Kanye West interrupts her acceptance speech during the MTV Video Music Awards (9.13.09). Rapper/producer Kanye West again showed the...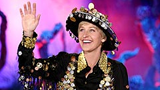 The Associated Press reports that a number of record companies have filed suit against The Ellen DeGeneres Show, hosted...