Andy Whitfield, left, as Spartacus, fights Karl Drinkwater, as Kerza. "Spartacus" the series, with its salty language, bawdy interludes...
Steve Perry, the former lead singer of the 80s rock group Journey, is trying to explain himself after comedian...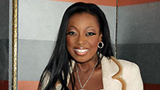 Former TV host Star Jones is recuperating after undergoing cardiac surgery last week. The 47-year-old Jones, who turns 48...
You may be wondering where most of our January, February and March postings have gone, our servers crashed about...
Cross marketing is the new darling of the advertising industry, and the Blackroc Camaro is one of the best...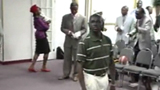 Guru, one half of the pioneering rap group Gang Starr is recovering after open-heart surgery yesterday (Mar. 1) following...