Comedian Greg Giraldo passed away tonight (Wednesday, Sept. 29) at a hospital in New Brunswick, New Jersey. The 44-year-old...
Conan O'Brien's longtime bandleader Max Weinberg isn't following him to TBS. O'Brien confirmed Monday that Weinberg won't be joining...
Rapper Kid Cudi plead guilty to misdemeanor drug possession charges on Friday (Sept. 24), ending a nearly 4-month legal...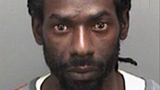 Reggae star Buju Banton has taken the stand in his ongoing drugs trial to deny allegations he attempted to...
Singer Lyfe Jennings is headed back to prison after a Georgia judge sentenced the popular R&B artist to three...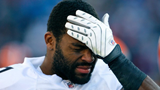 NFL star Braylon Edwards was arrested at 5:15 in the morning on Tuesday (Sept. 21) during a traffic stop....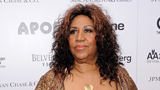 Aretha Franklin's son was severely beaten at a gas station in Detroit, the singing legend's spokeswoman Gwendolyn Quinn said...
Russell Brand was arrested today (Sept. 17) at Los Angeles International Airport following an altercation with a photographer. The...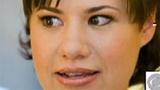 28-year-old Bethany Storro, who appeared on numerous news programs after claiming she was attacked by an unknown Black woman...
Miami Heat dancer Nancy G. Lopez-Ruiz was killed Friday (Sept. 10) when the motorcycle she was riding was struck...
New music from Nas off the Tapemasters Inc. mixtape: This Is Hip-Hop Part 2.
Anthony Tyrone Terrell (l) gets two consecutive life sentences for the murders of his mother, Joy Deleston (c), and...
Awkward. According to the New York Daily News one of the rap industry's behind-the-scenes players is a closeted snitch....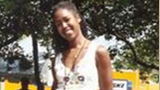 The youngest child of reggae legend Bob Marley has admitted growing marijuana in her Philadelphia-area home. according to the...