Motivation Internet motivation posters don't provide much motivation, but they are good for a few laughs. Enjoy this random...
Former heavy weight champion Mike Tyson was hit with a $25 million lawsuit on Monday (Oct. 18) by Antonio...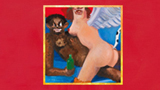 Kanye West's latest album, My Beautiful Dark Twisted Fantasy, which is due to be released next month, has ruffled...
Former music honcho Kareem Burke, know throughout the music industry simply as Biggs, was arrested this morning by federal...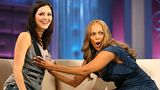 Actor Morgan Freeman is in the final throes of a messy divorce settlement While their divorce was finalized last...
Signer Christina Aguilera has announced on Tuesday (Oct. 12)her 5-year-old marriage to Jordan Bratman is coming to an end.
Move over Mini Cooper, Aston Martin is jumping into the world of mini cars with the Cygnet. With a...
R&B signer Mario was taken into Baltimore police custody on Friday (Oct. 1) and changed with second-degree assault after...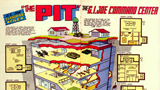 Straight out of G.I. Joe's classified files (or issue #4 of the G.I. Joe comic, published in 1982) comes...