Film and stage icon Eartha Kitt died yesterday, Christmas day, after a battle with colon cancer. Kitt will be...
Comic actor Katt Williams was ordered by a probate court to undergo a psychiatric evaluation at the Tuomey Regional...
Former Iron Man star Terrence Howard is facing legal trouble after composer Andrew "Tex" Allen filed suit against him...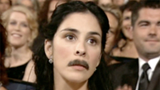 Audience members at a London show booed comedian Sarah Silverman this weekend after what they and many critics say...
Dame Dash is in the news again. The mother of the one-time music mogul's 16-year-old son, Damon Dash Jr.,...
Police in England thwarted a kidnapping plot against a friend of Pop singer Lily Allen. The friend, identified only...