From The AP: William Moody, better known to pro wrestling fans as Paul Bearer, the pasty-faced, urn-carrying manager for...
The body of retired NFL legend Junior Seau was discovered by his housekeeper this morning (Wed., May 2) with...
Pilar Sanders was arrested and charged with domestic violence after ex-footballer Deion Sanders accused her and a friend of...
Bubba Smith, and who gained mainstream celebrity after his portrayal of Lt. Moses Hightower in the series of Police...
Former New York Giant Lawrence Taylor appeared in court today (Jan. 13) to plead guilty in connection to his...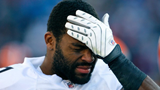 NFL star Braylon Edwards was arrested at 5:15 in the morning on Tuesday (Sept. 21) during a traffic stop....
Miami Heat dancer Nancy G. Lopez-Ruiz was killed Friday (Sept. 10) when the motorcycle she was riding was struck...
Former NBA player Derrick Coleman distress. The one-time All-Star is on the verge of filing for bankruptcy and is...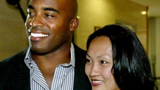 Former NY Giants running back Tiki Barber and his wife of 11 years, Ginny Cha, are on the verge...
4 years after leaving the NBA former guard Latrell Sprewell is in danger of losing his multi-million dollar New...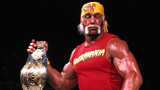 At the Age of 56 former WWE wrestling champ Hulk Hogan has decided to return to the sport that...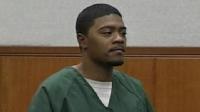 Jury selection begins in the trial of the man accused of paralyzing former Jacksonville Jaguars offensive lineman Richard Collier.
Plaxico Burress, craddling his son and accompanied by his lawyer Benjamin Brafman arrive at criminal court in lower Manhattan...
Floyd Mayweather faces off against Juan Manuel Marquez in his first fight since retiring from boxing last year. Fresh...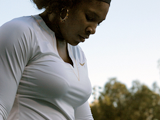 Serena Williams was fined $10,000 for unsportsmanlike conduct after threatening a line judge at the U.S. Open Semifinals. "If...