The misadventures of Nancy Botwin are coming to an end as Showtime has decided to cancel 'Weeds'. The Mary-Louise...
A&E has dropped 'Dog the Bounty Hunter' from its fall line up. The reality series, which follows bounty hunter...
Rumors of a pending cancellation of Marvel's popular animated series "Avengers: Earth Mightiest Heroes", which airs on the Disney...
Arrested Development star Jason Bateman tweeted today that the cult favorite show, which was yanked off the air after...
NBC all but cancels heavily hyped medical series weeks after its debut. Execs at the peacock network fell short...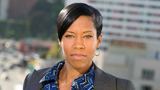 Regina King in a Southland promo photo. The suites at NBC have pulled the plug on Regina King's Southland...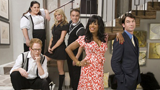 Fox's comedy Do Not Disturb becomes the first causality of the Fall TV season, after network execs canceled the...