Donna Summer performs on stage in Berlin. (July 30, 2009), credit: AFP/Getty Images Summer, dubbed the Queen of Disco...
MCA, one third of the hip-hop group Beastie Boys, a.k.a. Adam Yauch has passed away of cancer. Yauch had...
Etta James, the voice behind soulful hots "At Last" and "Something's Got a Hold on Me" among others, is...
Blues singer Etta James, whose 1961 debut song At Last is still a hit today, is terminally ill.
Andy Whitfield, star of the Starz cable network's gladiator series 'Spartacus,' lost his battle with cancer in Australia on...
Pete Postlethwaite, who's appeared in a number of Hollywood blockbusters over the years, including last summer's "Inception", "The Town"...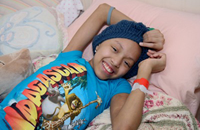 Shannon Tavarez, who starred in the Broadway stage production of "The Lion King" has passed away after a long...
Reggae star Gregory Isaacs passed away at his home in London this morning (Monday, Oct. 25) after a long...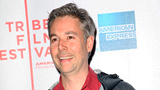 The Beastie Boys, (L-R) Mike Diamond, Adam Horowitz and Adam Yauch, at the 2006 Sundance film festival. REUTERS/Mario Anzuoni....
Actor Nipsey Russell, who had been suffering from cancer, died Sunday afternoon at Lenox Hill Hospital in New York....