DMX has wrapped up his post-prison career plans. The 39-year-old former chart topper has been added to America's Ambush...
DMX is in trouble again and this time it may cost him 8 year of his life. The former...
The down turn in the real estate market is affecting everyone in one way or another. According to the...
Former rap star DMX has been arrested again. He was apprehended at a Phoenix, Arizona mall on Saturday (July...
Rapper DMX, real name Earl Simmons, spent a day in jail after Arizona authorities reviewing months-old traffic camera footage...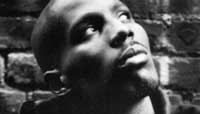 "Here we go again" exclaimed DMX as he left a New York courtroom in connection to an accident The...