Promises made, promises kept.
Back in February, in a twitter post by Complex, while still a Boston Cletic, Kyrie Irving hinted at collaborations with Spongebob Squarepants, Family Guy and Nike.
Some of @KyrieIrving's favorite TV shows are inspiring upcoming collabs. 📺 pic.twitter.com/OPsMWpR3p4

— Complex Sneakers (@ComplexSneakers) February 15, 2019
It was barely a blip in the twitter-verse and life went on. Fast forward 5 months and a trade negotiation later and Irving has been embraced by his new city, Brooklyn, and his new team, the Nets. And Nike is capitalizing on renewed attention on Irving by making good on the promise with the release of the Kyrie with styles and colorway inspired by the Nickelodeon show's character: Spongebob, Patrick, Squidward, Sandy and Mr. Krabs.
RocNation posted a sneak peek on the kicks on their Instagram (below). No word on the Family Guy connection, but look for the Kyrie 5: Spongebobs in stores this August. Don't let the bold colors scare you. The Sandy version comes in a more toned-down white.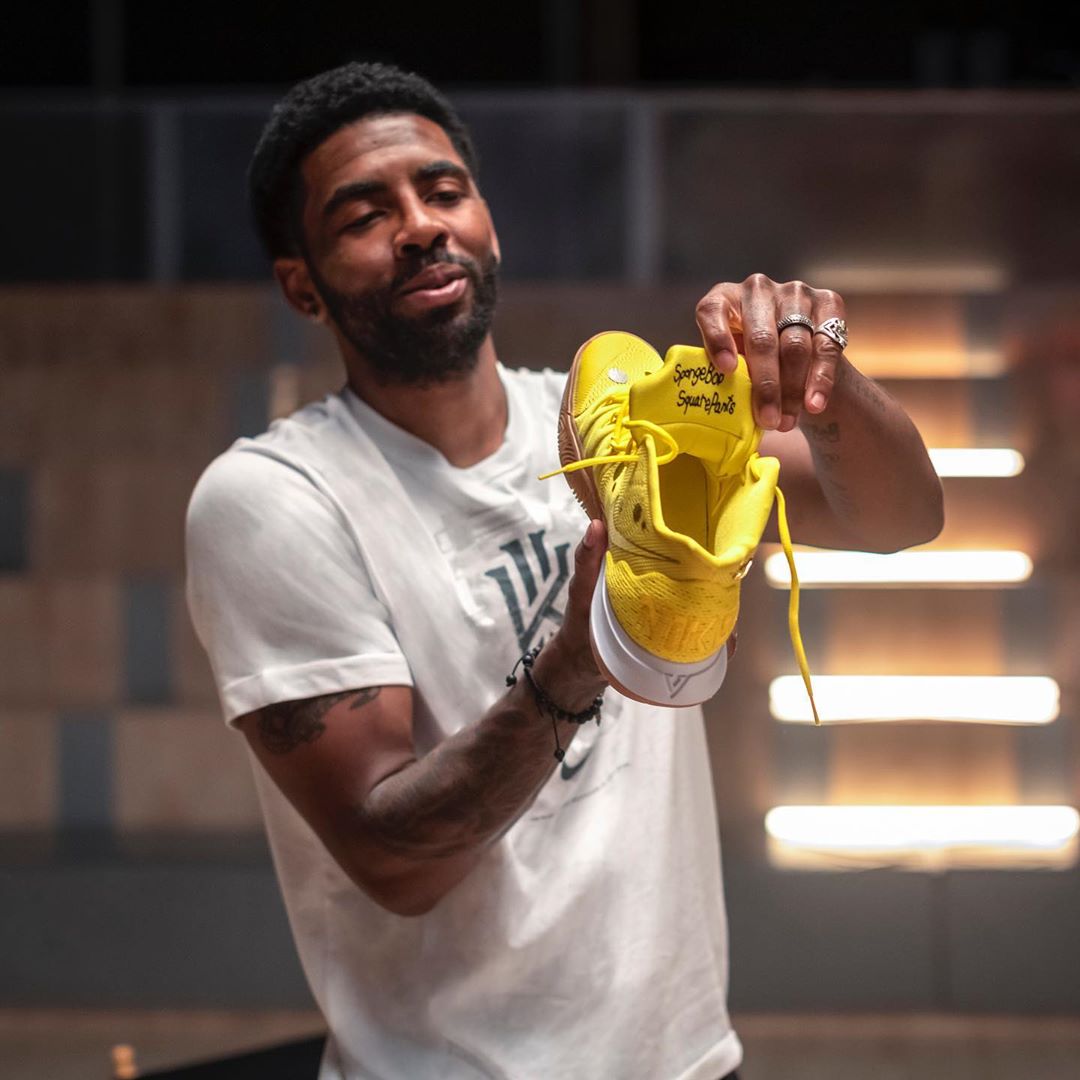 Kyrie 5: Spongebob x Nike
Release Date: August, 2019