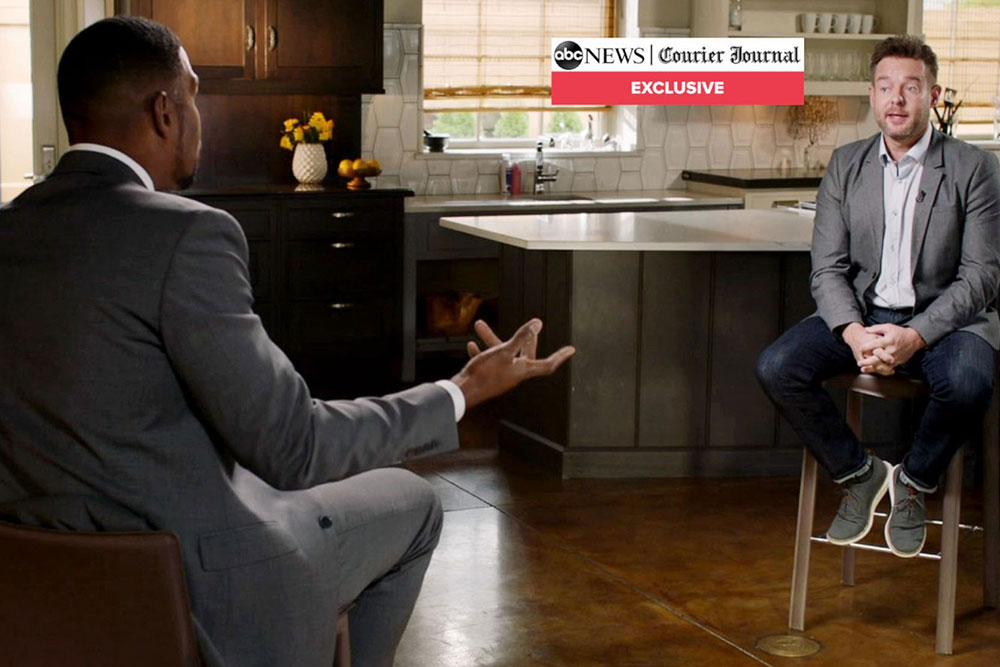 We've heard from
Breonna Taylor
's boyfriend,
Kenneth Walker
, about what happened the night she was killed as a result of a botched police raid. Now we get to hear from one of the police officers involved,
Jonathan Mattingly
.
In an interview with Good Morning America's Michael Strahan, Mattingly said that Taylor's shooting was "not a race thing" and that he felt "mostly frustration" watching protests across the nation in response to her killing,
"This is not relatable to George Floyd. This is nothing like that," Mattingly said, referring to George Floyd who was murdered earlier this year after former Minneapolis police officer Derek Chauvin knelt on his neck for several minutes.
"What happened to him was tragic," Mattingly said. "It was horrible. Everybody looked at that said, 'wrong, bad, disgusting.''
Shockingly, even in Floyd's case, Mattingly was hard-pressed to find sympathy, suggesting to Strahan that the cause of death was likely a drug overdose, "In my opinion, George Floyd was not a model citizen."
Strahan pushed back, "It's very hard for me to sit here and hear that George Floyd died of an overdose. He died because somebody was kneeling on his neck for minutes."
"I agree with that," Mattingly said. "In regards to him being a model citizen or not, he didn't deserve that. No one deserved that," Strahan said.
Going back to Taylor, Mattingly said she would be alive today if officers just entered her apartment without knocking and been able to serve the no-knock warrant, "Breonna Taylor would be alive, 100 percent."