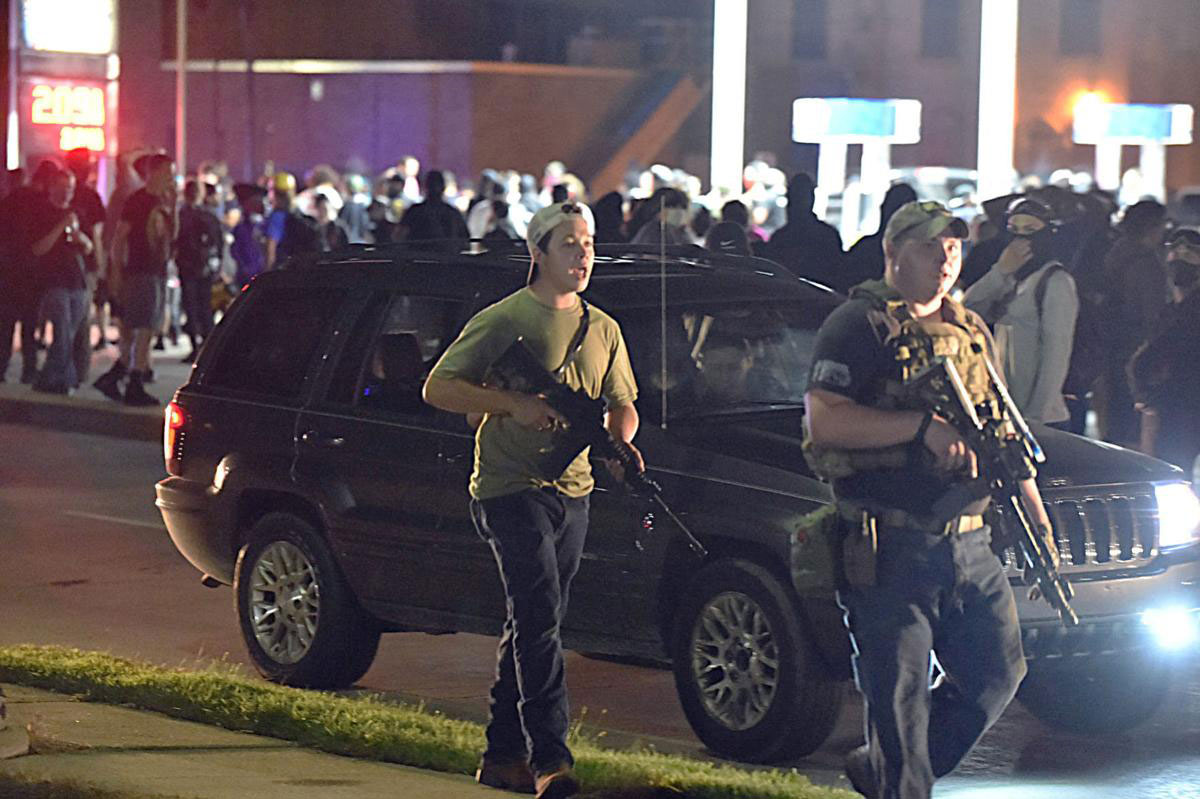 The police in Kenosha, Wisconsin continue to show their stripes as they blame to murder of two protesters on the protesters themselves.
As protests continued in Kenosha, Wisconsin over the police shooting of Jacob Blake,17-year-old Kyle Rittenhouse of Antioch, Illinois, allegedly shot into a crowd of protesters Tuesday night, killing two and injuring one.
Rittenhouse, who was allowed to walk away from the scene of the crime, despite multiple people in the crowd pointing him out to police as the shooter.
He was taken into custody the next morning at home in Illinois.
The shootings, Rittenhouse allegedly shot people at two separate incidents, were captured on video. He is even overheard saying, as he fled the first scene where a man was shot in the head, "I just killed someone."
Also on video is footage of Rittenhouse, fully armed, paling around with Kenosha police, where they share water and thanked Rittenhouse for his vigilantism.
Kenosha 's Police Chief, Daniel Miskinis, blamed the protesters for their own deaths because they were out after curfew,
"Persons who were out after the curfew became engaged in some type of disturbance, and persons were shot. Everybody involved was out after the curfew. I'm not going to make a great deal of that, but the point is the curfew is in place to protect. Had persons not been out involved in violation of that, perhaps the situation that unfolded would not have happened."
Miskinis downplayed his officers' implicit approval of armed militia and the fact that his officers failed to encourage militia members, who were also breaking curfew to disperse.
Blake, who is alive, but paralyzed, was unarmed when he was shot 7 times in the back.
Blake's mother has pleaded with protestors not to riot or loot in the name of her son and for the most part, people have listened.
Meanwhile, Wisconsin Lt. Gov. Mandela Barnes, in an interview with Democracy Now!, a non-profit news organization airing daily on public radio and the web, said of the shootings Tuesday night that white militias have been ignored for too long.
"How many times across this country do you see armed gunmen, protesting, walking into state capitols, and everybody just thinks it's OK?" Barnes said. "People treat that like it's some kind of normal activity that people are walking around with assault rifles."