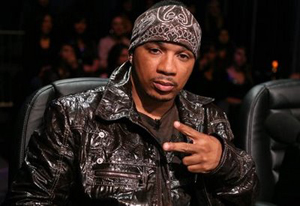 "So You Think You Can Dance" choreographer and "America's Best Dance Crew" judge charged with eight counts of molestation.
40-year-old dance choreographer Melvin Sparks, who goes by the name Shane Sparks and who appears regularly on Fox's "So You Think You Can Dance" as one of the show's dance choreographers was arrested early Friday morning (Dec. 18) and charged with molesting a young girl a decade ago.
Sparks was released Saturday night after posting $590,000.
Jane Robison, a spokeswoman for the Los Angeles County District Attorney's Office, tells E! News the arrest came after a woman filed a criminal complaint with police that alleging several encounters with Sparks when she was a teen. "There's one victim, and it occurred in the '90s. I believe it started in '94 and went on for several years, said Robison. "It's an underage girl. She was under 15 when the alleged crimes occurred. She is an adult now and came forward to authorities."
Sparks' attorney, Steve Meister, has gone on the defensive, calling the charge against his client, "extortion, Hollywood style." and vowing to fight to clear Sparks' name.
Sparks faces eight counts of felony child molestation, which include six counts of committing a lewd act upon a child 14-years-old or younger, and two counts of oral copulation of a person under 16 for acts committed between 1995 and 1997.
In addition to his choreographer role on "So You Think You Can Dance" Sparks also serves as a judge on MTV's "America's Best Dance Crew."