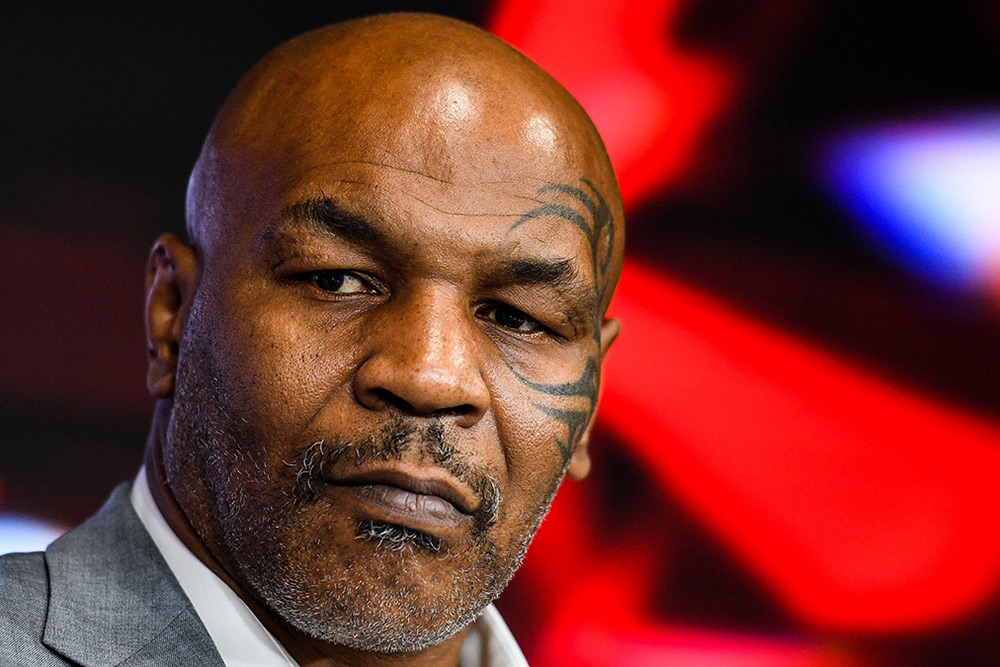 Hulu's new series
Mike
was a gut punch for
Mike Tyson
. The former boxing heavyweight was blindsided when Hulu debuted the trailer for their upcoming limited series back in July.
On Saturday, August 6, Iron Mike made his feelings known in a series of posts on Instagram: The text on the image her posted read, "Don't let Hulu fool you. I don't support this story about my life. It's not 1822. It's 2022. They stole my life story and didn't pay me. To Hulu executives I'm just a n word they can sell on an auction block."
In the caption for the Post Tyson wrote that "Hulu is the streaming version of the slave master they stole my story and didn't pay me."
As Tyson explained in a later post, Hulu did not seek his authorization and didn't compensate him for his life story. Instead, according to Tyson, Hulu offered UFC boss, Dana White, millions of dollars to promote the show, an offer that White ultimately turned down.
"Hulu tried to desperately pay my brother @danawhite millions without offering me a dollar to promote their slave master take over story about my life. He turned it down because he honors friendship and treating people with dignity. I'll never forget what he did for me just like I'll never forget what Hulu stole from me."
Hulu is in new to this type of controversy. The team behind the streaming service's
Billed as an "unauthorized" look into Tyson's life, Mike is directed by Craig Gillespie and written by Steven Rogers. The two were behind another unauthorized Tonya Harding biopic, 2017's I, Tonya starring Margot Robbie and Sebastian Stan.
Gillespie also directed 2022's Pam & Tommy about the chaotic relationship between former Playboy playmate, Pamela Anderson and Mötley Crüe drummer, Tommy Lee. Starring Lily James and Sebastian Stan, Pam & Tommy was also criticized for not getting permission from Anderson.
Mike premieres on Hulu on August 25.