This week, in a surprising made for television twist, police in Mississippi announced the arrested former reality TV star
James Timothy Norman
for a 2016 murder-for-hire plot that resulted in the killing of his nephew,
Andre Montgomery
.
Norman and Montgomery both appeared on the OWN reality series, Welcome to Sweetie Pie's, which followed the matriarch of the clan, Robbie Montgomery — Norman's mother and Andre Montgomery's grandmother — as she dealt with the daily drama of running the family-owned soul food restaurant in St. Louis. The show aired from 2011 to 2016.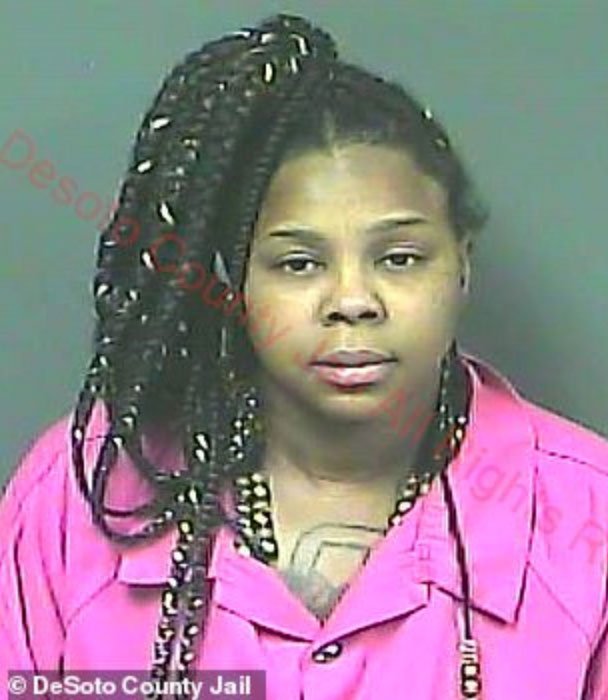 According to Federal authorities, the 41-year-old Norman, known as Tim on the show, conspired with an exotic dancer
Terica Ellis
from Memphis, Tennessee, and music producer-turned-insurance broker
Waiel "Wally" Yaghnam
"to use a facility of interstate commerce, namely, a cellular telephone, to commit a murder-for-hire in exchange for United States currency."
In court filings U.S. Attorney Jeffrey B. Jensen alleges Norman "traveled from California to St. Louis for less than 24 hours for the purpose of orchestrating the murder of his own nephew for his own financial gain," and that he and Ellis took "substantial steps" to find out where Montgomery would be and to lure him outside of the residence."
It's alleged that on March 14, 2016, the night of Montgomery's murder, Ellis and Norman used burner phones activated that day to coordinate their movements. Ellis placed a call to Montgomery on a different phone to confirm where he would be that night. Later that day, at about 8.00 pm Andre stepped outside of the residence to take a phone call, he was shot and killed as he stood outside.
According to the Feds, Ellis' phone pinged a tower near the murder scene. The burner phones were deactivated later that night and never used again.
Days later, Ellis deposited more than $9,000 into her bank account.
Norman had taken out a $450,000 life insurance policy on Montgomery two years prior to the murder. Norman was the only beneficiary listed on the policy.
Yaghnam, 42, who worked with rap star Nelly on the 2002 album Nellyville, is charged with conspiracy to commit wire and mail fraud; making false statements to obtain a life insurance policy on Montgomery, including his employment, income, net worth, and medical history.
Norman never received a penny from the insurance policy.
Norman has a troubled past. He spent 10 years in prison for armed robbery. After his release, he served as the manager for several Sweetie Pie's restaurants as the brand expanded. There were plans to open additional locations, which at times fueled drama between him and his mother on the reality show.
Norman publicly mourned Montgomery's murder on Welcome to Sweetie Pie's, and Miss Robbie Montgomery, a former backup singer for the Ike & Tina Turner Revue, dedicated an episode to her grandson where she reminisced about the time he spent living with her and working at the restaurant in St. Louis
Norman is charged with conspiracy. He was denied bail, and remains a guest at the Madison County Detention Center awaiting extradition to St. Louis.