Actor Darris Love was arrest at a suburban Los Angeles mall and held for 7 hours in police custody on suspicion of playing a role in a burglary ring in what turned out to by an error on the part of the police.
Love's girlfriend, Ayesha Dumas, was also arrested.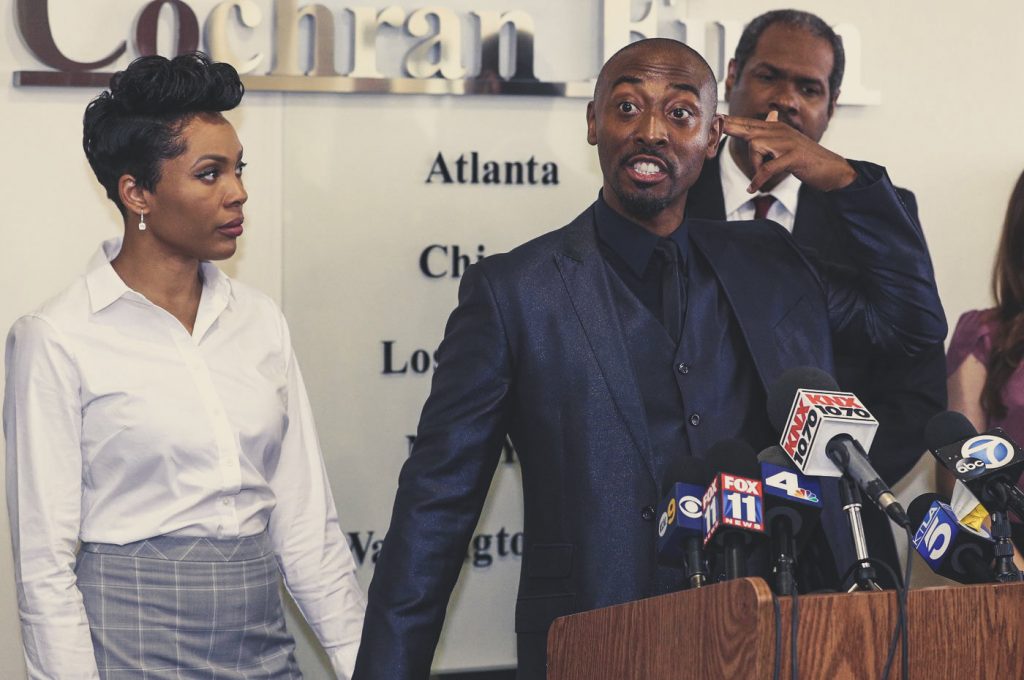 The incident took place on Wednesday, June 6 when the couple "were just shopping, just doing what normal people do in the mall," Love said during a Tuesday (June 12) press conference. He said he grew terrified as officers drew weapons on him, "If you do anything wrong, look wrong, you could be dead."
The entire ordeal took hours to resolve, but Love's attorney, Brian Dunn, said police could have done "any number of things" to quickly determine Love was not the suspect they were searching for.
Police were chasing suspected burglars in a black BMW sedan, last seen at the Glendale Galleria mall. Love was running to the Americana at Brand mall adjacent to Glendale Galleria, on his way to the Apple store to get his parking validated when he was stopped.
Dumas was "held at gunpoint with a K-9 dog barking at me to get out of my car", as she waited for Love to return with the parking validation.
The 38-year-old Love, who's appeared in television and film, including 'Lincoln Heights', 'ER', 'Waist Deep', 'It's Always Sunny in Philadelphia', and starred in the 90s Nickelodeon series 'Alex Mack', insists police did not check receipts or surveillance footage that backed his claim of innocence.
Love and Dumas are considering legal action against Glendale police.