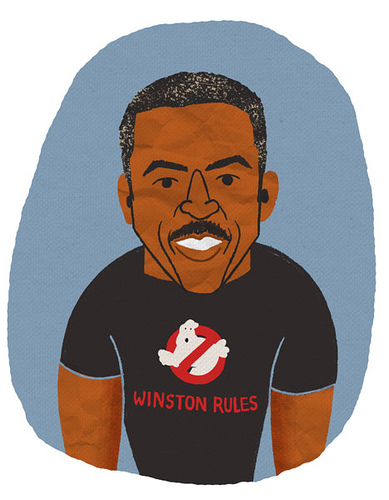 Can Ernie Hudson, illustrated above, and Robert Knepper save Heroes from itself? Illustration: Paul Thurlby
Veteran character actor Ernie Hudson is the latest addition to the cast of NBC's Heroes.
Hudson has signed on to play police Captain Lubbock, in a recurring role when the fourth season of the sci-fi program airs this fall.
It's unclear how Hudson will fit in to Heroes' storyline or if his character will last past this upcoming season. The fourth season will revolve around a traveling carnival of super powered carnies, lead by sinister ringleader, played by Prison Break's Robert Knepper.
The addition of Hudson and Knepper could be a sign that producers are growing concerned about the show's future. Since it's successful first season Heroes has consistently drawn criticism from fans and critics, with low ratings for the third season demonstrating the show's struggle to reconnect with its audience.