Family members of two of the victims of the fatal car crash on the Taconic State Parkway in July have voiced their displeasure with an upcoming Law & Order episode that mimics the tragedy.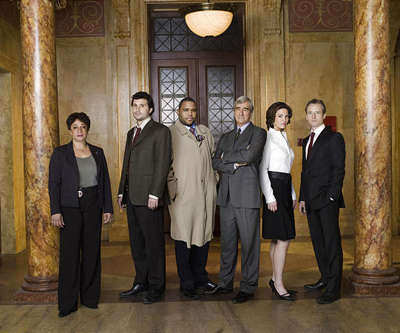 Law & Oder cast photo.
The grieving relatives of Michael Bastardi and his son Guy, who, along with family friend Daniel Longo, were killed in a head-on accident on the New York highway, blasted the show's producers' decision to move forward with an episode based on the accident before police have concluded their investigation into what happened.
Speaking to the New York Post Michael Bastardi Jr. says the show is "grabbing a tragedy and they're going to get people to watch it… it should not draw any conclusions – because they don't know what happened yet. We're still waiting for the police reports." Adding, "I hope (L&O) display the horror of it, how evil it is – for a drunken mom high on marijuana to get in a van with five kids."
A spokesperson for NBC declined to comment.
Michael Bastardi, Guy Bastardi and Daniel Longo were killed on the night of July 26 when Diane Schuler who was driving the wrong way struck the car they were riding in on the Taconic State Parkway head-on.
Toxicology tests showed Schuler was driving drunk, with at least 10 ounces of liquor in her system at the time of the accident, as well evidence that she smoked pot within an hour of getting behind the wheel of her minivan full of kids.
Schuler, her 2-year-old daughter, Erin, and her nieces Emma Hance, 9, Alison Hance, 7, and Kate Hance, 5 were all killed in the fiery crash. Schuler's 5-year-old son Brian was the lone survivor of the accident. The crash was ruled a homicide, though police have not, and aren't expected to file formal charges.