Fox exes brought out the gillettine this past week, chopping two shows from it's roster.
The 20th Century Fox Television produced comedy, Rel debuted in September, 2018 and got it's inspiration from real-life events of star Lil Rel Howery's upbringing in Chicago. Rel also stars Sinbad, Jess Hilarious, Hugh Moore, and Jordan L. Jones.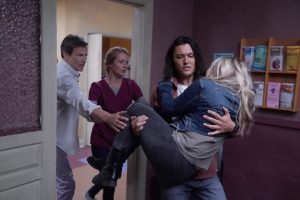 The Gifted also got the axe. In it's second season, the super-powered drama was also produced by 20th Century Fox Television, and Marvel Television. The Gifted tells the story of a family on the run from the government after the children are discovered to possess mutant powers.
The Gifted stars Stephen Moyer, Amy Acker, and Coby Bell.