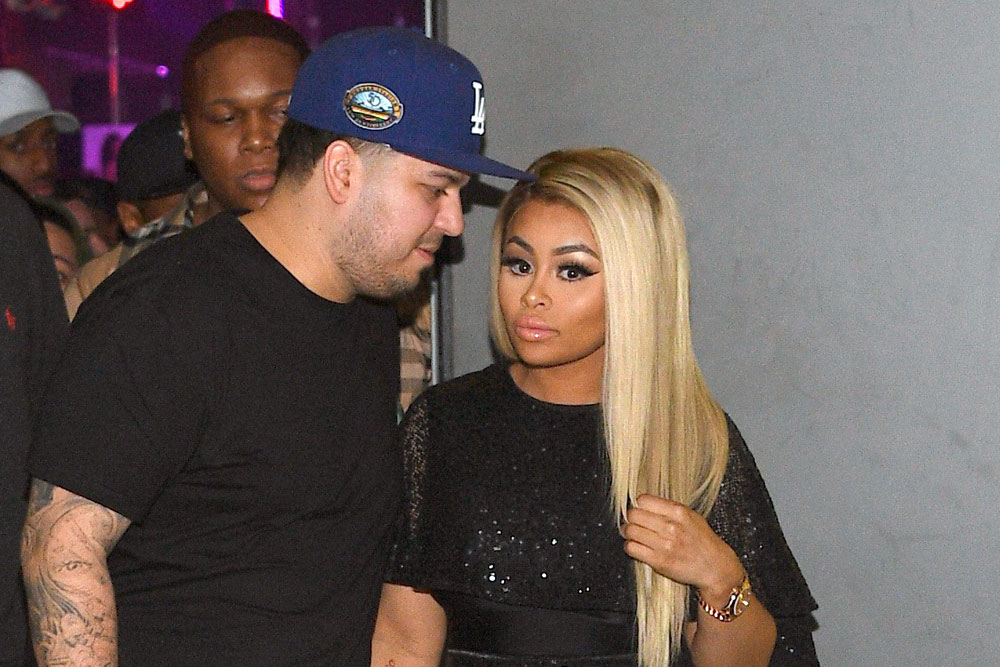 It looks like the custody battle between Rob Kardashian and Black Chyna is heating up again, with Kardashian seeking full custody of daughter, Dream.
In a recent court filing alleges Black Chyna's neglect and substance abuse as the bases for his request for full custody, claiming her hard parting ways are putting their daughter in harm's way.
In addition to full custody, Kardashian wants Black Chyna's visits with Dream regulated weekends only, and a nanny be present during those visits. Additionally, he asking that Chyna submit a drug and alcohol test 30 minutes before each visit.
According to Kardashian, Chyna hosts parties with strangers while Dream is in her care and accuses Chyna of "snorting cocaine." The court documents note a former employee claims Chyna spends "$600 on alcohol" daily.
Kardashian's sister Khole Kardashian says she has noticed a change in Dream's behavior, saying the child has become more aggressive. Khole also alleges she heard the Dream say she didn't want to go back to Black Chyna.
Kardashian and Black Chyna have basically been fighting over their daughter since they broke up. Last year they agreed to joint custody, but these allegations are sure to reignite the battle between the two.