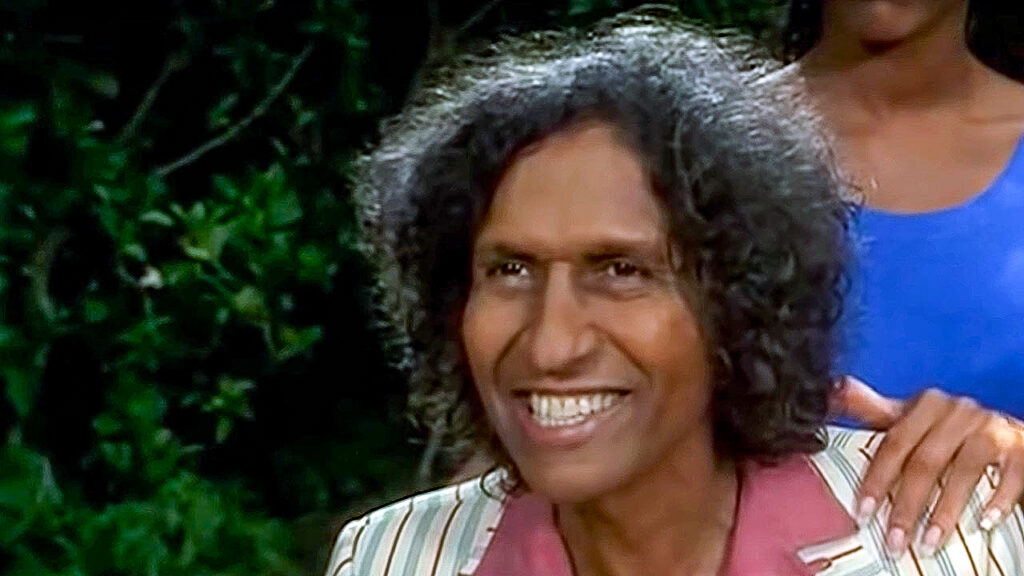 Born Maxwell Julien Banks, Max Julien became a cultural figure after portraying Goldie in the 1973 Blaxploitation film 'The Mack'. Julien also wrote the screenplay and co-produced another classic, 'Cleopatra Jones'. His film credits included 'Thomasine & Bushrod' (1974), 'Def Jam's How to Be a Player' (1997), 'The Black Klansman' (1966), and 'Getting Straight' (1970). His influence spilled off screen as a generation of Hip-Hop artists incorporated references to his films in their music. Julien died on New Year's Day, 2022 at Sherman Oaks Hospital of cardiopulmonary arrest, according to his wife of 30 years, Arabella Chavers Julien.
Singer Jessie Lee Daniels, known simply as Jessie D, was a founding member of the 80s R&B group Force M.D.'s. Hailing from New York's Staten Island borough, Force MD's formed in 1981 and released a series of albums starting in 1984, with hits including "Love Is a House", "Here I Go Again", "Tears", and "Tender Love", which was featured in the movie, 'Krush Groove'. Force M.D.'s enjoyed a brief resurgence in the mid-90s after being featured on Ghostface Killah's Ironman album. Daniels' death was reported on January 5, 2022, though a cause of death was not shared.
Sidney Poitier had one of the most successful and influential careers in film and stage acting. He was the first Black movie star. The first Black actor to win the Academy Award for Best Actor. He won two Golden Globe Awards. He won an Grammy. Poitier earned immense acclaim for his performances in 'A Raisin in the Sun', 'A Patch of Blue', 'Guess Who's Coming to Dinner', 'In the Heat of the Night', 'Blackboard Jungle', 'The Defiant Ones', and 'To Sir, with Love'. Suffering from Alzheimer's disease and prostate cancer, Poitier died at his Beverly Hills home of cardiopulmonary failure on January 6, 2022.
The Funk band known today as Parliament-Funkadelic started out as a barbershop quintet in the 1950s called The Parliaments. The Parliaments later became the Funk collective, Parliament-Funkadelic. Through it all Calvin Eugene Simon remained a prominent member, providing vocals for all iterations of the group. He also enjoy his solo career in Gospel music, and in 1997, Simon, along with the other members of the band, was inducted into the Rock and Roll Hall of Fame. Simon passed away on January 6, 2022 at the age of 79.
Charles Edward McGee, 102
Charles Edward McGee was one of the first African American aviators in the United States military. He began his career in World War II flying with the Tuskegee Airmen. His military career spanned 30 years and included combat 409 missions in World War II, the Korean War, and Vietnam. Among his military honors, McGee received the Distinguished Flying Cross and the Bronze Star Medal. McGee received the Congressional Gold Medal in 2007, was inducted into the National Aviation Hall of Fame in 2011, and promoted from colonel to brigadier general in 2020. McGee died in his sleep at the age of 102.
André Leon Talley started his career working as a receptionist at Andy Warhol's Interview magazine, later joining Women's Wear Daily as the Paris bureau chief. But it was his time at Vogue magazine that defined him and an entire era of Fashion. Talley became the magazine's news director in 1983, its creative director in 1988 (the first African-American man to hold that position), and its editor-at-large in 1998 through 2013. A penchant for capes and a flair for dramatic fashion statements, Talley was celebrated throughout the fashion industry as an icon. Talley reportedly died of a heart attack on January 18.
Born in Demopolis, Alabama, William "Bill" Owens moved to Boston at 15. In 1972 he was elected to the Massachusetts House of Representatives. In 1974 he was elected to the State Senate, becoming the first Black Senator in the state of Massachusetts. During his career, Owens helped create the state Office of Minority Business Assistance, the Summer Youth Jobs Program, and was a strong supporter of reparations for descendants of enslaved Black Americans. Owens died in his sleep at a Brighton, Boston, nursing facility 3 weeks after testing positive for COVID-19.
Fans of classic sitcoms mourned the death of Johnny Brown, starred in the reoccurring role of building maintenance man Bookman on 'Good Times'. During his career Brown also appeared on 'Everybody Hates Chris'. 'The Parkers', and 'Kenan & Kel'. On March 2, 2022, shortly after a visit to his doctor to check his pacemaker, Brown went into cardiac arrest and was pronounced dead a short time later. He was 84.
Part of what would become a musical legacy, Traci Renee Braxton, along her four sisters (Toni, Towanda, Trina, and Tamar) was first introduced to the world with the 1990 album, The Braxtons. While the effort was not successful, it paved the way for other opportunities, including a reality TV show, 'Braxton Family Value', a radio show on BLIS FM, 'The Traci Braxton show', and a solo music career. After a yearlong battle with esophageal cancer, Traci Braxton passed away at the age of 50 on March 12, 2022.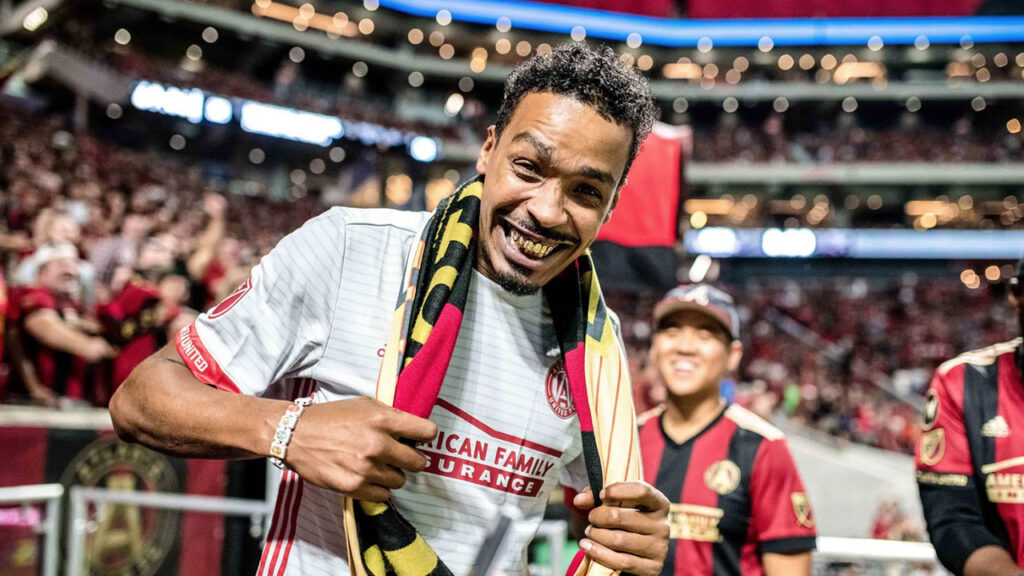 In his pursuit on a music career Archie Lee Eversole released one album, Ride Wit Me Dirty South Style, in 2002. Though the album wasn't successful, the single "We Ready" was a big draw with sports teams like the Kansas City Royals and Atlanta United. On March 25, 2022, police arrived at a gas station in Decatur, Georgia, where Eversole was found with a gunshot wound to his face. He told cops someone had broken into his home and shot him as he slept. Eversole died of his injuries on April 3. Police later arrested his brother, Alexander Krause, for murder.
Dwayne Haskins Jr. played quarterback for Ohio State, setting the single-season passing and touchdown records for the University and the Big Ten with over 4,000-passing yards and throwing 50 touchdowns. He was selected in the first round of the 2019 NFL draft by the Washington Commanders. In 2021 he signed with the Pittsburgh Steelers. Haskins died the morning of April 9, 2022 after he was hit, first by a truck, and then an SUV, as he tried to cross Interstate 595 near Fort Lauderdale, FL. According to a toxicology report, Haskins had a blood alcohol level of .24 and ketamine and norketamine in his system at the time of his death.
Born Keith Grayson, DJ Kay Slay was instrumental in introducing new talent to rap audiences through his branded mixtapes, studio albums, and later as host of the 'Drama Hour'. on New York's Hot 97 radio station. Also known as the Drama King for his penchant of stroking rap beefs, Kay Slay was a staple of the NY Hip Hop scene since the late 1970s, turning an interest in graffiti at the age of 14 into a long influential career. In January 2022 Kay Slay contracted Covid-19. What followed was a months-long struggle at recovery that ended with his death on April 17, 2022 at age 55.
A longtime member of Earth, Wind & Fire (1973 to 1985, 1987 to 1993), saxophonist Andrew Paul Woolfolk II's career included collaborations with Phil Collins, Deniece Williams, and Valerie Carter. In 2000 his musical contributions were recognized when Earth, Wind & Fire was inducted into the Rock and Roll Hall of Fame. While his cause of death wasn't specified, in a statement to Rolling Stone magazine fellow EW&F band member Philip Bailey said Woolfolk had been "ill [for] over a 6 years," and suffering from the "effects of a debilitating stroke." He was 71.
Marion Sylvester Barber III started his NFL career in 2005 after he was drafted by the Dallas Cowboys in the fourth round of the 2005 NFL Draft. He spent six years with the Cowboys and, after injuries and declining performance, was released from the team on July 28, 2011. That same month the Chicago Bears signed Barber to a two-year, $5 million contract. But injuries followed him to Chicago, and in March 2012, he retired from the sport. Barber died 1on June 1, 2022 in his apartment in Frisco, Texas. It was later determined he died of heat stroke while exercising.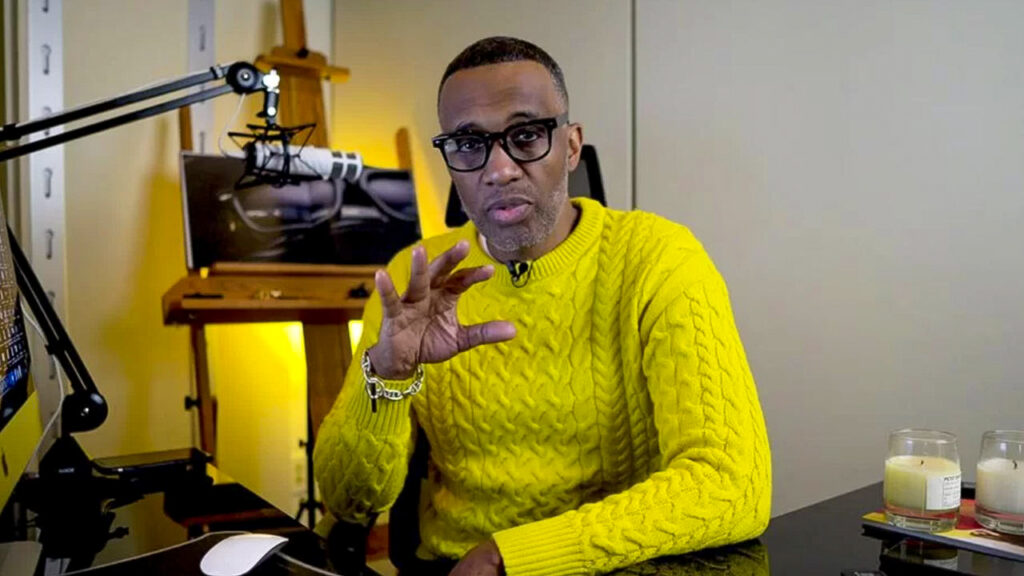 Brash and to the point, Kevin Samuels shot to internet popularity for his direct approached to relationship advice. In a seemingly short period of time Samuels had amassed millions of followers across several online platforms and was a fixture in the Manosphere. On the morning of May 5, 2022, Samuels complained of chest pain before collapsing in his Atlanta apartment. He was rushed to the hospital and later pronounced dead, with hypertension being a contributing factor. He was 56.
Popular Atlanta rapper Trouble, born Mariel Semonte Orr, was a mainstay on the mixtape scene, releasing 9 albums between 2011 and 2017. In 2018 he dropped his first studio album, 'Edgewood' through Interscope records. He followed it up with 202's 'Thug Luv'. On June 5, 2022 at the age of 34, Trouble was shot and killed in the apartment of a woman he was seeing, allegedly by the woman's ex-boyfriend.
William 'Poogie' Hart, 77
Lead singer of the soul group, the Delfonics, William Hart, helped define Philadelphia-based soul music throughout late 1960s and 1970s. Famous for his falsettos Hart, bka Poogie, founded the Delfonics with his brother Wilbert Hart. Their 1968 single, "Ready or Not Here I Come (Can't Hide from Love)" was sampled decades later by The Fugees for their 1996 hit song, "Ready or Not". Hart died at Temple University Hospital on July 14, 2022 following complications from surgery. He was 77.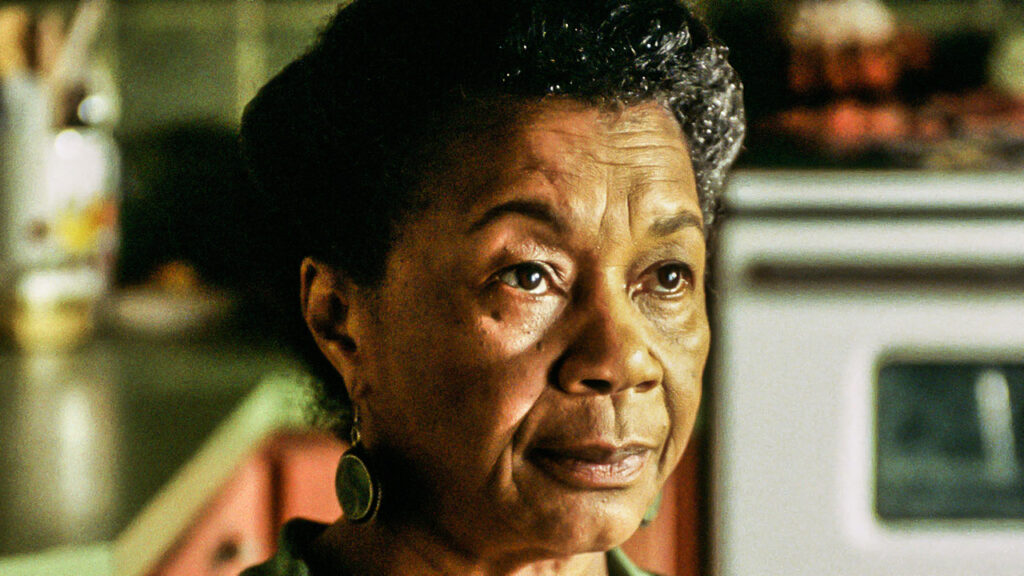 Born Mary Alice Smith and professionally known as just Mary Alice, the in Mississippi-born, Chicago-raised actress taught elementary school in the 60's before finding her calling on-stage. She enjoyed a successful stage career (including a 1987 Tony win for her role in August Wilson's, Fences) and found more success in film and television, with credits that include: 'The Education of Sonny Carson', 'Malcolm X', 'The Matrix Revolutions', 'The Inkwell', 'Beat Street', and 'A Different World'. Alice died of natural causes in her home in Manhattan, NY on July 27, 2022. She was 85.
Though she began her career as a dancer/singer in Chicago, Nichelle Nichols' starring role as communications officer Lt. Nyota Uhura on the original 'Star Trek' series had worldwide impact. A trailblazer in many ways, Nichols was the first Black lead in an American Sci-fi series. And she broke even more ground when she and 'Star Trek' co-star William Shatner, starring as Captain Kirk, shared the first interracial kiss on American television in season 3, episode 10 (1968). On July 30, 2022, Nichols died of heart failure in Silver City, New Mexico. She was 89.
William Felton Russell, or simply Bill Russell, was a fixture in Boston basketball in the 50s and 60s. Playing center for the Boston Celtics, the NBA Hall of Famer was a 12-time NBA All-Star, and led the Celtics to 11 NBA championships. For the level of skill he displayed on the court, Russell is continuously mentioned among the all-time great basketball players. In 2009, the NBA renamed the NBA Finals MVP Award after him. Bill Russell died at his Mercer Island home in Washington, home on July 31, 2022. He was 88. Upon his death, the NBA retired his jersey league-wide, a first-of-it's-kind honor.
Most people remember Roger Earl Mosley for his role as Theodore "T.C." Calvin, the tough helicopter pilot, and investigative partner of Thomas Sullivan Magnum IV, on the 80s TV series 'Magnum, P.I.' But he was a regular on 1970s, 1980s, 1990s television, appearing on 'Kung Fu', 'Kojak', 'Baretta', 'Rockford Files', 'The Love Boat', 'Starsky and Hutch', 'Walker, Texas Ranger', and 'Hangin' With Mr. Cooper'. His film credits include 'A Thin Line Between Love and Hate', 'The Mack', 'Heart Condition', and 'Leadbelly'. Roger Mosley died on the morning of August 7, 2022 at Cedars-Sinai Medical Center in Los Angeles. Days earlier he was left paralyzed from the shoulders down, following a car accident.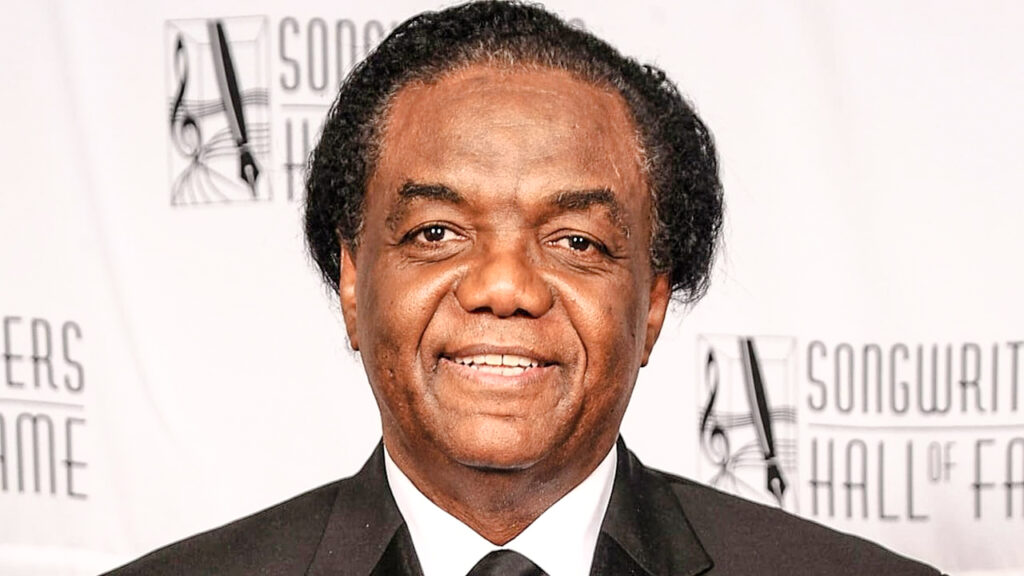 A member of the song writing team, Holland–Dozier–Holland, Lamont Herbert Dozier is credited with helping create what became known as the Motown sound. During his long career, Dozier co-wrote and co-produced for the likes of The Isley Brothers, The Supremes, and Marvin Gaye. With fourteen Billboard #1 hits in the US and another four Billboard #1 hits 4 in the UK, he was inducted into the Rock & Roll Hall of Fame in 1990. Lamont Dozier died on August 8, 2022 at his home near Scottsdale, Arizona. His cause of death was not revealed.
32 year old Theadore Brown, better known as Teddy Ray, was a comedian known for his stand up, but was also featured on 'Wild 'N Out' and 'All Def Comedy'. On the morning of August 12, 2022 maintenance worker discovered Ray's body floating in a swimming pool. Ray was declared dead after first responders arrived on the scene. Death by drowning is suspected.
Born and bred in Chicago where he began his career in journalism, in the early 70's Bernard Shaw worked as a correspondent in the Washington Bureau of CBS News, later serving as the Capitol Hill Senior Correspondent for ABC News. He moved to CNN in 1980. Shaw's coverage of the 1981 attempted assassination of President Ronald Reagan, the 1989 Tiananmen Square protests in China, and Princess Diana's death in 1997 helped establish CNN as a source of credible breaking news.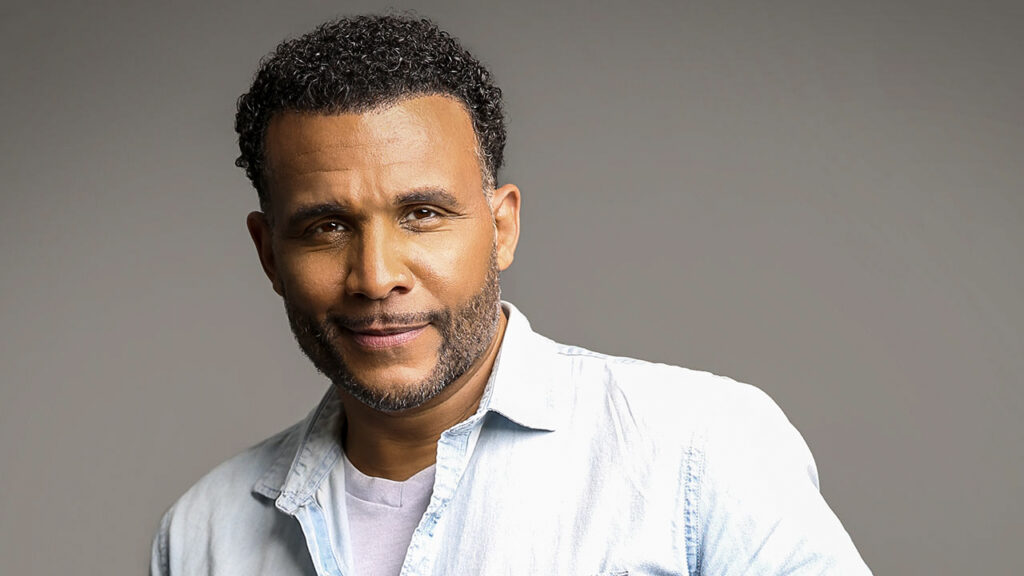 David A. Arnold made a career as a writer for shows like 'Meet the Browns', 'The Rickey Smiley Show', 'Fuller House', 'Tyler Perry's House of Payne', and 'Raising Whitley'. He also created and was executive produced the Nickelodeon series, 'That Girl Lay Lay'.But his real passion was for standup comedy. David began his standup career in 1997 and was a regular part of L.A.'s comedy scene until his death on September 7, 2022. It was determined that he died of natural causes.
Born Rakim Hasheem Allen, PnB Rock is best known for his 2016 his song "Selfish" and 2019's collaboration with Chance the Rapper on Ed Sheeran's "Cross Me". PnB On September 12, 2022 the Philly native was robbed while dinning at a Los Angeles Roscoe's House of Chicken 'N Waffles. The suspects shot and killed PnB Rock in the process. He was 30 years old.
Jesse Powell is among a group of musicians who ushered in, subjectively, the last great era of R&B music. His 1996 hit "You", from his debut album 'Jesse Powell', rose to #2 on the R&B chart and #10 on the Billboard Hot 100. The Recording Industry Association of America certified his sophomore record, 'Bout It', gold in 1999. Jesse Powell died of a heart attack one day after his 51st birthday at his Los Angeles home on September 13, 2022.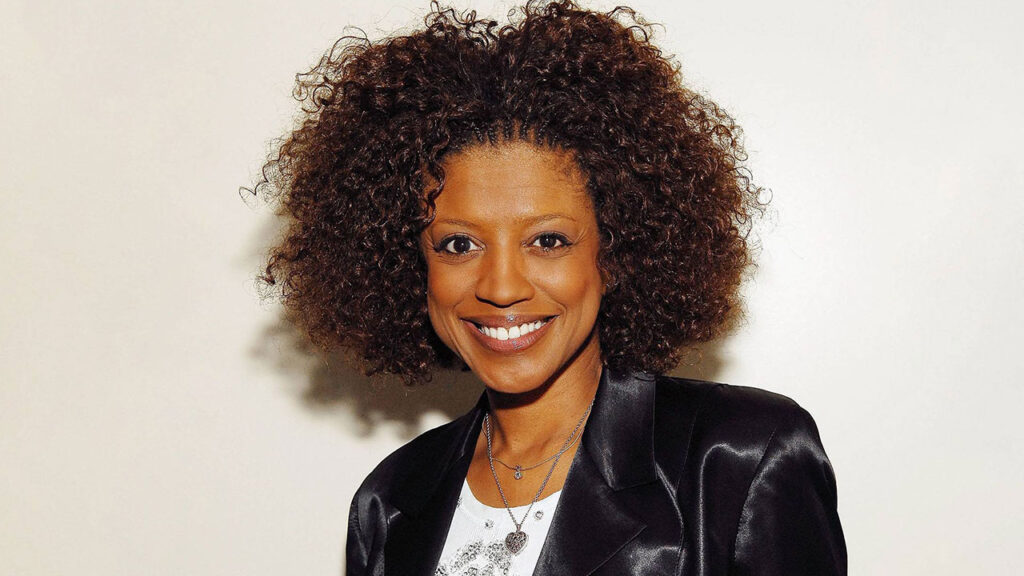 We were first introduced to Marva Denise Hicks Taha through her music. The single "Never Been in Love Before", from her 1991 album, Marva Hicks hit #7 on the R&B charts. She pivoted to acting, with Broadway credits that include, 'The Lion King,' 'Motown,' 'Caroline or Change,' and 'Lena Horne, The Lady at Her Music' and film and TV credits: 'One Life to Live,' 'Sister, Sister,' 'Star Trek: Voyager,' 'Daredevil' and 'Mad about You'. Marva Hicks reportedly died in her sleep at home in Manhattan, NY on September 16, 2022. She was 66.
While gangster rap made up a large number of the music streaming out of the west coast, what Coolio was dropping was refreshingly different. His first single, "Fantastic Voyage" (from his debut album, 'It Takes a Thief'), utilizing the Funk sound prevalent with 90s west coast music. By the time his second album's title track, "Gangsta's Paradise", was released (It was also featured in the movie, 'Dangerous Minds'), Coolio, born Artis Leon Ivey Jr., had became a household name. On September 28, 2022 Coolio was found unresponsive in the bathroom of a friend's Los Angeles home. He was pronounced dead by first responders. Coolio was 59.
After gaining a huge following as a teenager in 2017 after posting a video of himself singing a rendition of Rihanna's "Diamonds", Willie Spence parlayed the attention into an audition on the talent show, 'American Idol' in 2021. Spence was runner-up in the finals of the competition, with a lot of opportunities ahead of him. On the afternoon of October 11, while driving on Interstate 24 Tennessee, Willie Spence's SUV crashed into the back of a tractor-trailer, killing him. The young star was 23 years old.
Rev. Dr. Calvin Butts, 72
For many years Rev. Dr. Calvin Butts led the congregation at Abyssinian Baptist Church in Harlem, NY. With Rev. Butt's leadership, and through the creation of the Abyssinian Development Corporation, the church helped broker a billion dollars in housing and commercial development in the service of Harlem neighborhoods. Towards the later end of his life, Rev. Butts leaned into education, becoming the president of the State University of New York College at Old Westbury. Rev. Dr. Calvin Butts died of pancreatic cancer on October 28, 2022. He was 73.
As 1/3 of the rap group, Migos, Takeoff ushered in a new rap sound to a new generation of Hip Hop fans. From "Bad and boujee" to "Walk It Talk It" to "MotorSport", between 2015 and 2021 the Atlanta-based trio released a string of hits, garnered a multitude of awards, and dominated Billboard's music charts. On November 1, 2022, Takeoff, born Kirshnik Khari Ball, was shot and killed after an argument broke out over a dice game in Houston, Texas. Takeoff was 28.
Gloria Rodríguez's rap persona, Hurricane G, was introduced to many on a cameo on Redman's 1992 song, "Tonight's Da Night". The Brooklyn born & bred emcee, of Puerto Rican decent, was among the second wave of female artists breaking ground in a male dominated industry. A member of the rap collective, the Hit Squad, alongside EPMD's Eric Sermon. The two were later in a relationship that resulted in a daughter. In May of 2022 it was announced that Hurricane G was battling stage 4 lung cancer. She passed away on November 6, 2022.
Irene Escalera was born in the South Bronx, NY. Her dad was Puerto Rican, while her mom's family was Cuban. She later took on the stage name, Irene Cara. In 1976 Cara starred in the film adaptation for the musical, 'Sparkle'. But her big break came when she was cast in the 1980 film, 'Fame'. She also sang the title track on the soundtrack. In 1983, Cara co-wrote and sang the song "Flashdance… What a Feeling" for the film, 'Flashdance'. The performance won her the Academy Award for Best Original Song and a Grammy Award for Best Female Pop Vocal Performance. Cara died at 63 on November 25, 2022. Cause of death was not released.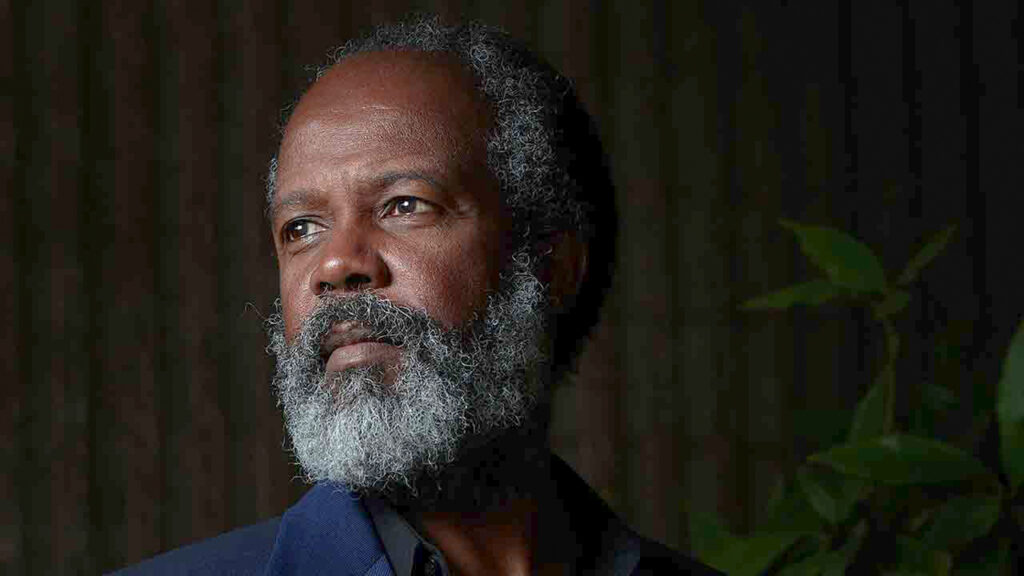 Clarence Gilyard Jr., was a regular face on television screens throughout the 80s and 90s. First starring as Conrad McMasters on 'Matlock', and later as James Trivette on 'Walker, Texas Ranger' (Along with a host of other programs). Gilyard also starred in 'Die Hard', as the terrorist attempted to crack the vault at Nakatomi plaza. Gilyard died on November 28, 2022 at 66 after what is described as a long illness.
Stephen Laurel "tWitch" Boss is best known as the on-air guest DJ on the 'The Ellen DeGeneres Show', but he was also a co-executive producer and had a list of successes both in front of, and behind the camera. He was a choreographer, TV producer, and host. On December 13, 2022, workers at the Oak Tree Inn alerted police to the sound of gunfire at one of their room. Arriving officers found tWitch's body suffering a gunshot wound. His death was ruled a suicide. tWitch was 40-years-old.
Grand Daddy I.U. was a fixture in rap culture in the late 80s and early 90s preforming as part of the legendary Juice Crew. Born Ayub Bey in Queens NY, Grand Daddy I.U. released his first album, Smooth Assassin, on Biz Markie's Cold Chillin' Records in 1989. He went on to release three more albums throughout his career, Lead Pipe (1994), Stick to the Script (2007), and P.I.M.P. (Paper Is My Priority) (2015). He also had producer credits on his resume, working on projects from artists like Ice-T, KRS-One, and Das EFX. Grand Daddy I.U. passed away unexpectedly on December 13, 2022 at the age of 54.
Pelé is unarguably the most popular soccer player the world has seen. He won three FIFA World Cups in his 21-year career. His first win was in 1958 at the age of seventeen. By 21, in 1962, he won his second title. And in 1970 he won a third. In recent years Pelé had struggled with health issues. A colon cancer diagnosis led to surgery and chemotherapy treatment in 2021. On December 29, 2022 passed away due to multiple organ failures. Pelé was 82.
Pelé is unarguably the most popular soccer player the world has seen. He won three FIFA World Cups in his 21-year career. His first win was in 1958 at the age of seventeen. By 21, in 1962, he won his second title. And in 1970 he won a third. In recent years Pelé had struggled with health issues. A colon cancer diagnosis led to surgery and chemotherapy treatment in 2021. On December 29, 2022 passed away due to multiple organ failures. Pelé was 82.