Los Angeles, fans, and fellow artists mourn the passing of rapper, entrepreneur, and community organizer Nipsey Hussle, shot six times outside his Marathon clothing store on March 31st.
Nipsey, born Ermias Asghedom, was rushed to a nearby hospital Sunday afternoon where he was pronounced dead shortly after the shooting. What makes this situation particularly heart-wrenching is how the very culture Nipsey was trying to reverse lead to his untimely demise. The suspect in the shooting was arrested within a day. Eric Holder, a known associate of Nipsey, is thought to be the shooter caught on surveillance camera. Two other people were also shot but did not sustain life threatening injuries and will be okay.
Nipsey, an active force in the improvement of the South L.A. community he grew up in, had dedicated his life to making sure that kids knew there was more out there for them than joining gangs, crime, or violence. A former gang member himself, Nipsey knew the life and was committed to letting others know just how dangerous it could be.
Instead of focusing on the very tragic nature of his death, I thought it would be fitting to honor Nipsey Hussle's legacy by highlighting his music, the positive things he accomplished, and the work he was doing to make Los Angeles neighborhoods better, safer places.
THE MUSIC
Nipsey released his first mixtape, 'Slauson Boy', in 2005. With a sound, reminiscent of West Coast gangsta rap of the 90's, Nipsey made a name for himself in the indie hip-hop scene, eventually signing a recording contract with Epic Records. Two mixtapes would follow: 'Bullets Ain't Got No Name Vol.1' and 'Vol. 2'. Fans of the hip-hop were quick to praise the craftsmanship displayed on the tapes but they failed to make a dent on the charts, resulting in little play on radio.
After Epic Records failed, Nipsey decided to work as an independent artist, releasing music directly to his growing fanbase. In 2013 Nipsey kicked off his Proud 2 Pay campaign. Offering digital copies of his mixtape 'Crenshaw' for free, while selling physical copies for sale at $100 each. Jay-Z purchased 100 of them for himself, helping to put Nipsey on the map.
Following the success of 'Crenshaw', Nipsey released four more mixtapes and a number of singles. In 2018 he realized a personal achievement, releasing the long-awaited first full EP, 'Victory Lap', featuring the likes of Y.G., P. Diddy, and Kendrick Lamar. A Grammy nomination for Best Rap Album soon followed.
For the record: The Life and Times of Nipsey Hussle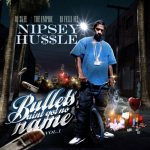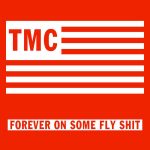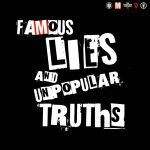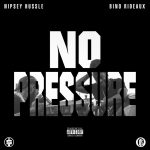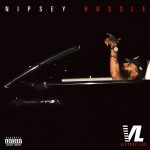 SELF DEVELOPMENT
Nipsey's legacy, one born out of treating others with respect, and dignity, is not one that is soon to be forgotten. His actions showed him to be someone who believed in being kind to others, that in order to rise up and become more than the circumstances you were born into, to make something of yourself, it was important to invest. In yourself, in your friends, in your community. Being knowledgeable about your environment. Looking to elders for clues about the past. Realizing the past informs the future. How information, if not studied properly, can be used against us.
These were all things Nipsey preached to young minds whenever he got the chance. This is not a message a lot of modern rappers spout – more concerned with jewelry, cars, shoes and nightlife. Nipsey stood out for displaying a more conscious mindset, while his sound remained nothing short of West Coast street.
COMMUNITY GROWTH
In response to the lack of diversity in Silicon Valley, Nipsey co-founded a science and technology center for underprivileged youth. His Marathon Clothing store, which sits on the corner of Slauson and Crenshaw in Los Angeles, the site of his death, employs and caters to people who grew up like him. In there customers can make unique use of technology, allowing them to personalize their experience in real time.
Following his death, fans have expressed their grief via social media. Many have likened his passing to that of a family member. His generosity and positive mindset had a profound impact on many, young and older. One video on his Instagram feed shows an elderly gentleman pushing a shopping cart, presumably to collect cans or food. Nipsey rolls up in his Mercedes and offers the man a ride to wherever he's going. The man excitedly pushes the empty cart aside and hops in, no questions asked. Stories like this are not simply done for the camera. Many of my friends have recounted to me, over the past few days, numerous times when Nip would just "show up" at various social gatherings and events in and around L.A. to lend support, sometimes just to talk with people, other times just to listen.
A man of the people. That's who Nipsey Hussle was. He was able to lead by action and example. This is what made him so beloved by the people who call South L.A. home. An accessible celebrity who wasn't afraid to open himself up to people. He was humble and never forgot about the people who stood by him when he was young. Although his life was cut short, his legacy of empowerment and thoughtfulness through action will live on. A deep love of his community, family, and building his people up is the legacy he leaves behind.
Ermias Asghedom better known as Nipsey Hussel was 33 years old.
With contributions from Paul Adelson.