John Witherspoon died unexpectedly late Tuesday, Oct. 29, at his Los Angeles home. The popular actor was the secret ingredient in many cult classics films and television shows in the 20 years. From Boomerang to Friday to Black Jesus, Witherspoon's comic timing and delivery were the highlights in every scene he was featured in. Witherspoon's family confirmed his death on Tweeter, "our husband & father John Witherspoon has passed away."
It is with deep sadness we have to tweet this, but our husband & father John Witherspoon has passed away. He was a Legend in the entertainment industry, and a father figure to all who watched him over the years. We love you "POPS" always & forever.

– The Witherspoon Family pic.twitter.com/ov9P34kaMn

— John Witherspoon (@John_POPS_Spoon) October 30, 2019
CAREER
Born in Detroit in 1942, Witherspoon took to the comic stage in the 1970s as a stand up comedian. His film career began as a cast member on The Richard Pryor Show in 1977.
Over the years Witherspoon has appeared in television and film programs that shaped black entertainment including What's Happening, Good Times, Hill Street Blues, 227, House Party, The Five Heartbeats, Martin, Amen, Vampire in Brooklyn, Hollywood Shuffle, The Tracy Morgan Show, Little Man, The Proud Family, Black-ish, the list goes on. Iconic roles as Gramps on The Boondocks or Pops on The Wayans Bros. have left an indelible mark on fans.
For the record: The Life and Times of John Witherspoon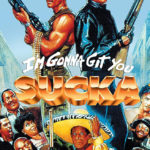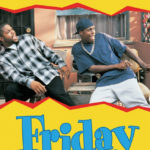 Cause of death has not been shared. John 'Pops' Witherspoon is survived by his wife of 31 years, Angela, and his two sons JD and Alexander.