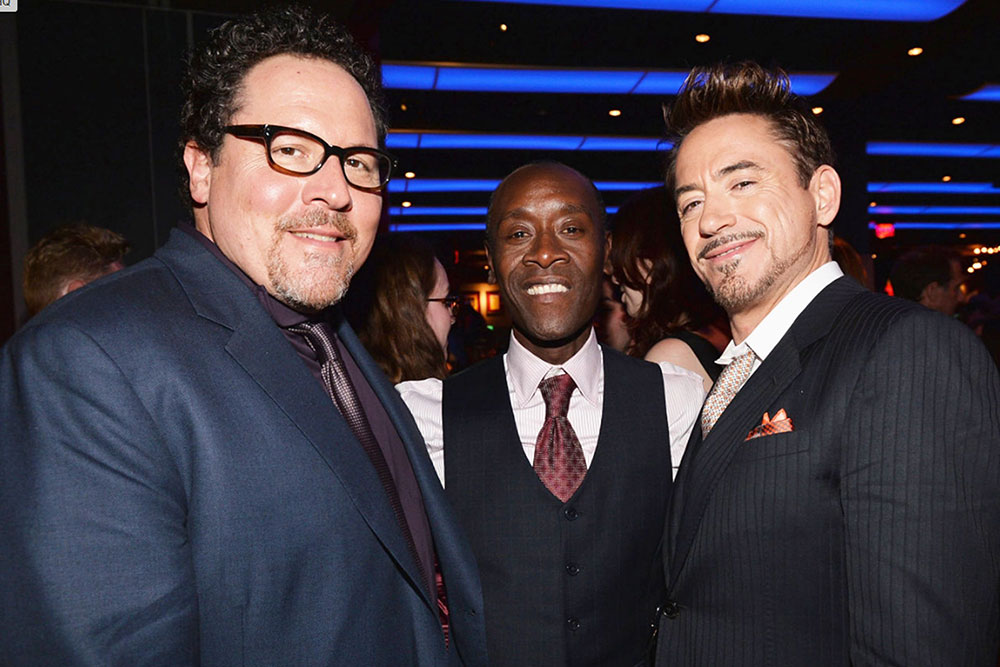 Jon Favreau
along with it's star,
Robert Downey Jr.
, have officially signed on to the Avengers film, with Favreau serving as executive producer.
Additional cast members have not been announced for the superhero team flick but the original Avengers comic book featured Iron Man alongside The Hulk (currently played by Edward Norton), Captain America, Thor, The Wasp and Ant-Man. Marvel's Captain America: The First Avenger film has a 2011 release date but no official word on who will be cast in the lead, while director Kenneth Branagh's Thor will hit theaters in 2010.
Marvel also took the opportunity Tuesday to introduce the newest addition to the Iron Man franchise, Don Cheadle, who will replace actor Terrence Howard as Iron Man confidant, Jim Rhodes. Word leaked last week that because of contract disputes Howard would be nixed from future Iron Man projects. But in an interview with NPR Howard himself contradicts that explanation telling interviewer Scott Simon the switch was a total shock to him, "It was the surprise of a lifetime. There was no explanation … I read something in the trades implicating that it was about money or something, but apparently the contracts that we write and sign aren't worth the paper that they're printed on, sometimes. Promises aren't kept, and good faith negotiations aren't always held up."
Avengers is set for a theatrical release in 2011, which will follow 2010's Iron Man 2.