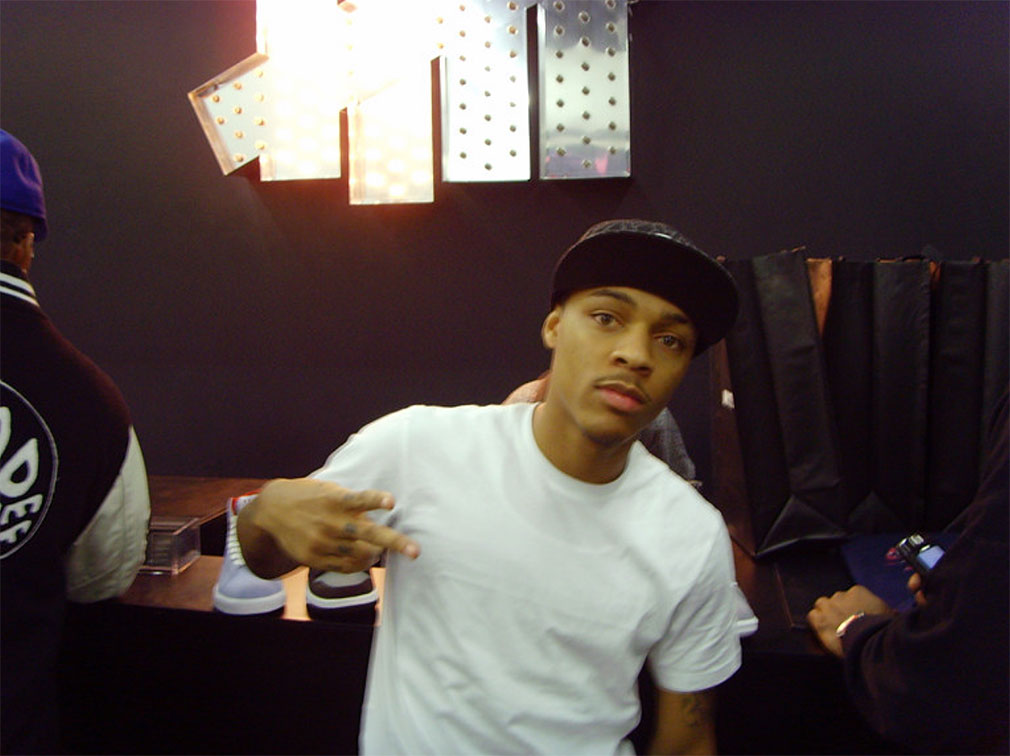 Bow Wow
's thinking of trading in his microphone for a boom mic. The 22-year-old rapper has decided to give up his staled rapping career in pursuit of employment in Hollywood.
Bow Wow, whose real name is Shad Gregory Moss, appeared in 4 episodes of the HBO series "Entourage" last season, starring as Charlie, an actor who waits tables at a restaurant on the side while his manager Eric (Kevin Connolly) tries to land him a spot on a sitcom.
Speaking to the Associated Press Moss said, "I think I have a better chance at getting an Oscar before a Grammy. The music industry is so fickle, there's so many politics. I think a lot of people don't pay attention to the credits or the artistry no more. I think there's so much concern about what's going on right now instead of the actual artistry. But that's how the record business is. But for acting, I got that covered."
But Moss' fading interest in music may have more to do with the sales of his last album than he's willing to let on. "New Jack City II," purportedly sold just over 25,000 copies.
Moss will reprise his role in the next season of Entourage. He'll also appear in two films later this year, "Happy Together," which stars Chi McBride, Evan Ross and Selma Blair, and "Hurricane Season" alongside Forest Whitaker, Taraji P. Henson, Isaiah Washington and Lil Wayne.