Kevin Hart sustained what's being described as a serious back injury in an early Sunday morning crash in California at the intersection of Cold Canyon Road and Mulholland Highway.
According to the California Highway Patrol, Hart was a passenger in the vehicle when the driver, Jared Black, lost control during a turn, crashing down an embankment. Black and another passenger, Rachel Broxterman, were trapped in the car. Hart managed to get to his home, not far from the accident scene, to call for help. While Broxterman was not seriously injured, both Hart and Black were taken to nearby hospitals for treatment.
Photos of the wreck obtained by TMZ show the seriousness of the accident.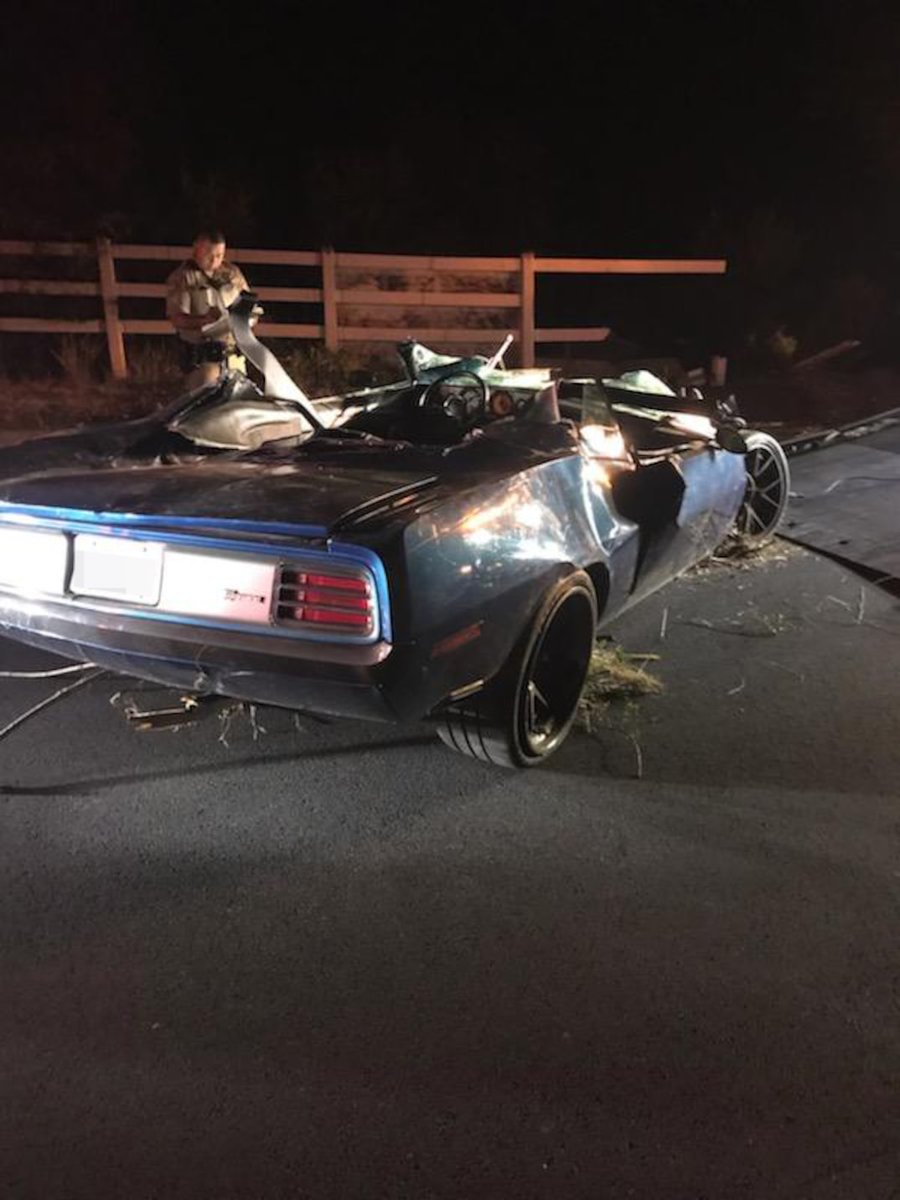 Police do not believe drugs or alcohol played a part in the accident, they continue to investigate.
Black was behind the wheel of Hart's classic 1970 Plymouth Barracuda. Hart had purchased the car as a present to himself on his 40th birthday.