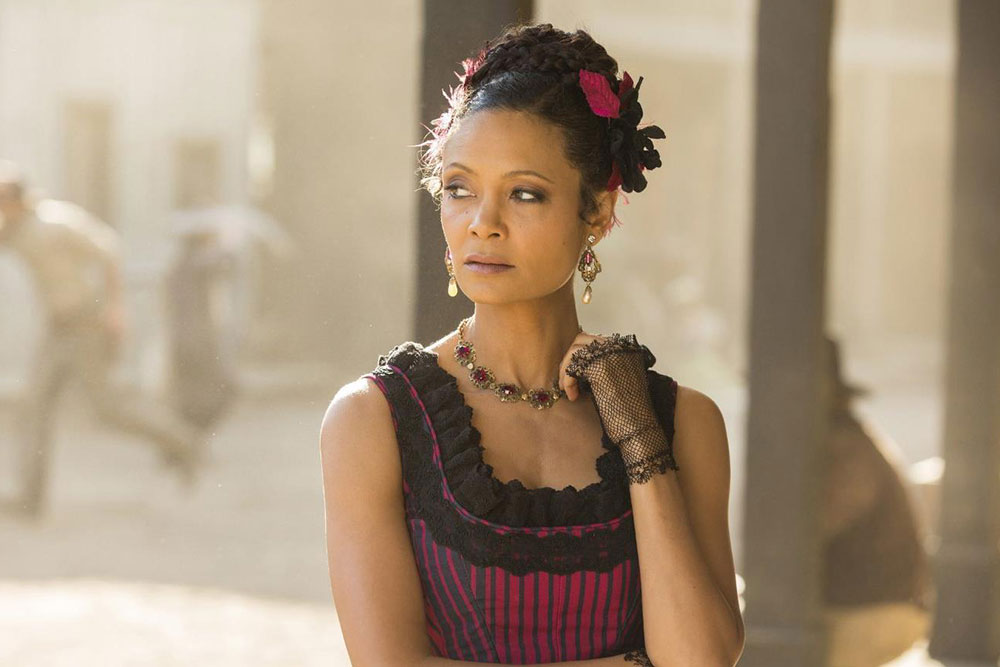 Thadie Newton
has built and impressive filmography over the years, having starred in a string of successful films like
Beloved
,
W.
,
Norbit
, and
2012
. Her role as Maeve Millay in the HBO series
Westworld
, earned her an Emmy for Outstanding Supporting Actress in a Drama Series.
Now that her career has matured and she has her feet firmly set, Newton is speaking her truth on what it is like to be a black actress in Hollywood — and naming names.
In an interview with Vulture, Newton goes IN on the film industry, detailing her experience over the last three decades. She also discussed her working relationship with Tom Cruise — Newton and Cruise share credits on Interview with a Vampire and Mission Impossible II.
Newton talked about how Cruise made her very uncomfortable while filming Mission Impossible II and why she didn't return for the third movie.
"I was so scared of Tom. He was a very dominant individual. He tries superhard to be a nice person. But the pressure. He takes on a lot. And I think he has this sense that only he can do everything as best as it can be done."
Cruise is known to be intense. His perfectionist personality may play a part in him doing all his own stunts, so it isn't that shocking that Newton found him a bit difficult to work with although she says later "he wasn't horrible, just stressed."
Newton is very open about her experiences in Hollywood, and talks about being sexually abused as a teenager at the hands of Flirting director, John Duigan — a topic she's talked in the past. It's a fascinating interview.