Singer
Amy Winehouse
was found dead at her home in London today. Police are investigating and have not confirmed a cause of death.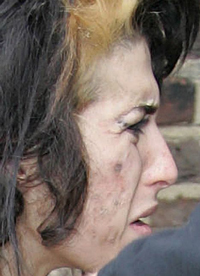 Winehouse had battle with drug addiction for many years and had sort treatment at rehab facilities a number of times. In the years since her debut onto the music scene Winehouse's physical appearance had deteriorated as her drug use raged out of control.
Amy Winehouse was 27.