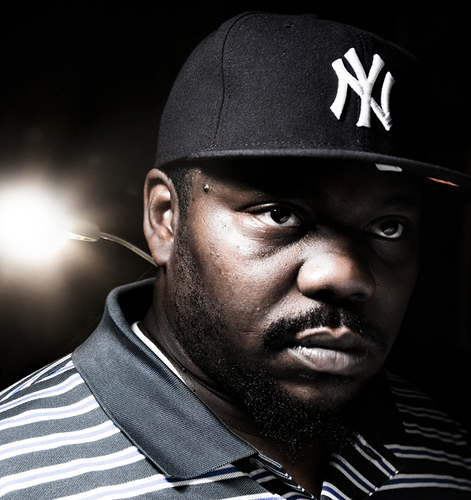 Dwight Grant, better known as the rapper Beanie Sigel,was arrested and charged with marijuana possession after traffic stop. Photo source: Kirk McGirt
Rapper Beanie Sigel was arrested early Sunday morning (Aug 16) after police discovered marijuana in a car he was riding in during a traffic stop.
The 35-year-old Philly native, born Dwight Grant, was riding as a passenger in the vehicle when it was pulled over at approximately 12:44 a.m. in Wrightstown, New Jersey.
Information on the reason for the traffic stop was not made available but Sigel, along with the driver, Karl S. Dargan, 24, of Philadelphia, and fellow passenger, Justin S. Gaines, 25, of Westville, Gloucester County, was booked on the charge of possession under 50 grams and was later released.
The men had been on their way to Kelly's Bar, a tavern owned by local councilman Scott Timberman, where Sigel was scheduled to perform at a private party at. The show was cancelled because of his arrest.