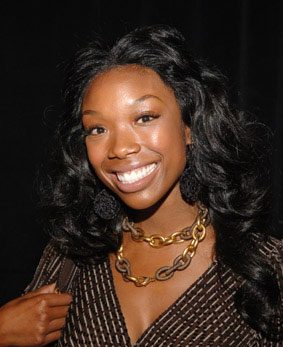 Brandy Norwood.
Singer Brandy has reached an agreement with the husband and parents of the woman killed in a 2006 accident involving the singer on a California freeway.
Brandy has reportedly chosen to settle with the two parties out of court for an undisclosed amount.
According to the California Highway Patrol on the morning of December 30 Brandy, traveling proximately 65 mph in her Land Rover, struck the rear of 38-year-old Awatef Aboudihaj's 2005 Toyota. The hit caused Aboudihaj's vehicles to strike a third car and a center divider before being hit by a forth car.
Aboudihaj died the following evening, Dec. 31, at Providence Holy Cross Medical Center.
Earlier this year Brandy settled a lawsuit brought by Aboudihaj's two children for $300,000 each. The same month Brandy settled with Mallory Ham for injuries he suffered during the accident, the amount of the settlement was never disclosed.