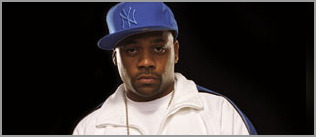 Mogul Dame Dash released a state concerning the sale of his 25% stake in the Rocawear colthing company:
"I feel like my partners don't understand what I'm trying to represent. We were getting a bit too demographic… I think they (the partners) felt like I was using Rocawear money to fund everything else I was doing when, in actuality, I was funding other companies out of my own pocket," Dash continues. "At least I hope we're all happy. I don't know what they're going to do with my 25 per cent but I don't even care. Just give me my money."
The company was the final link between former friends Dash and rapper-turned-business-executive Jay Z. They severed their music ties earlier this year with the sell of Roc-a-fella Records to Island Def Jam.