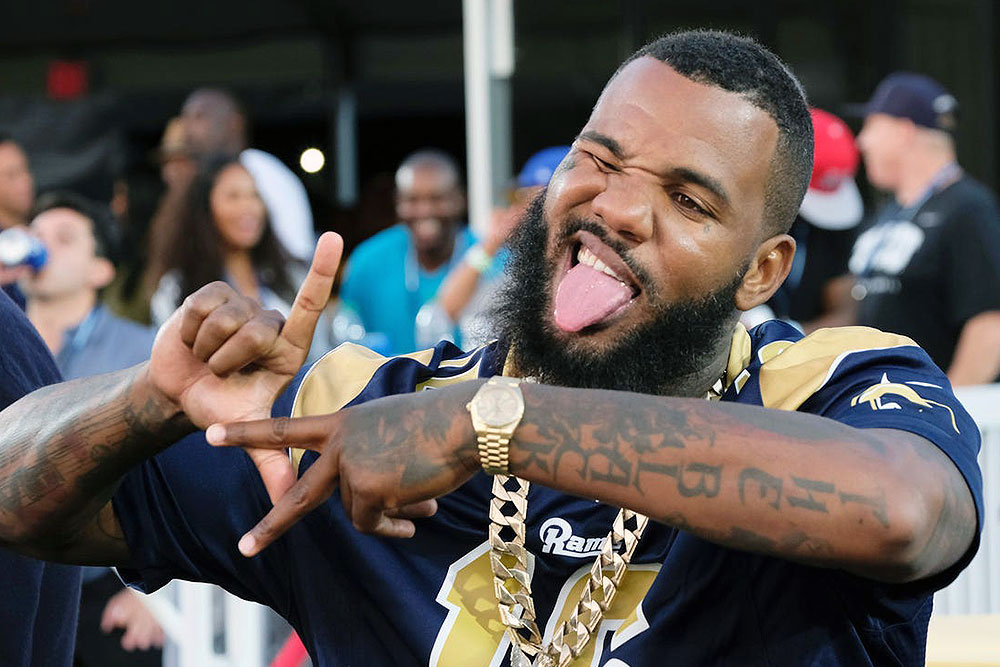 The Game
has become very charitable after a judge ruled against him in a civil lawsuit for sexual assault.
In April of this year The Game lost his appeal of the ruling and Judge Virginia A. Phillips ordered him to folk over full control and ownership of his record label, Prolific, to plaintive Priscilla Rainey, along with all royalties from his 2019 album, Born 2 Rap, and $7 million ($1.3 million compensatory, $6 million punitive).
Rainey had claimed that in 2016 The Game, born Jayceon Terrell Taylor, cornered her on the set of the VH1 reality TV show, She Got Game, and forcibly grabbed her genitalia.
Following the April ruling, The Game vowed he would not pay Rainey anything. And if his actions over the past month are any indication, he's following through on that vow, finding creative ways to keep his things out of Rainey's hands.
According to AllHipHop.com, The Game signed over his home to manager, Wack 100, as a gift. Wack also created an LLC to protect "The Game" as a trademark. The Game extended his giving nature, handing out $20k a piece to four people as part of a COVID_19 support sweepstakes through the company, Go Giveaways.
Rainey's attorney, Michael Jason Lee, filed a restraining order hoping to prevent further asset transfers.
"Post-judgment discovery has revealed that Taylor [The Game] owns almost no assets under his own name, but assigns his interests to receive revenue to his manager, his manager's company, and other Taylor-owned holding companies."