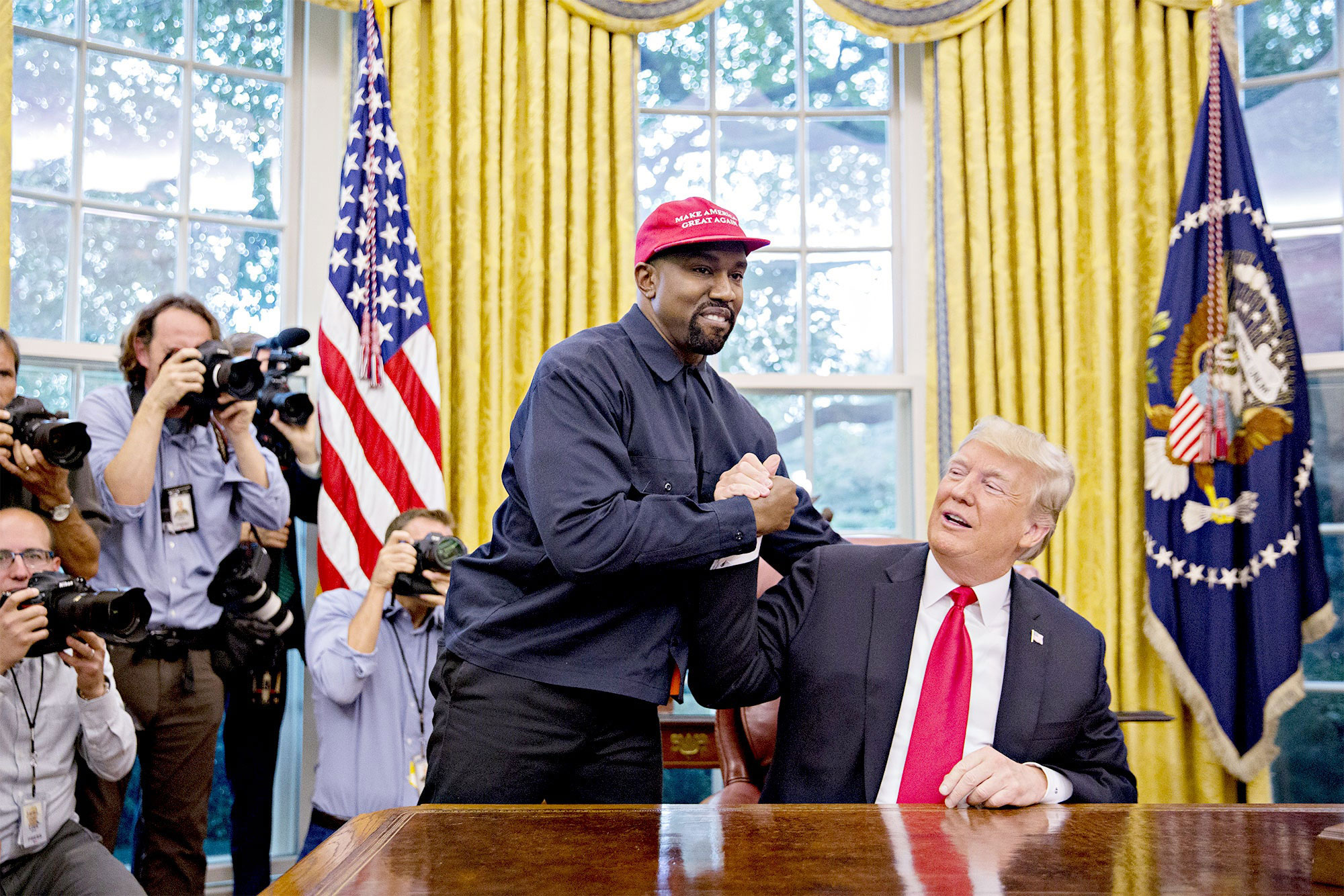 Kanye West
is back with his
Donald Trump
antics, which probably means he's about to release some overpriced Yeezys, or an mediocre album, or whatever, so save your 'rona check.
In an interview with GQ West explained that he doesn't care what anybody thinks, he is voting for Trump!
"I'm definitely voting this time. And we know who I'm voting on. And I'm not going to be told by the people around me and the people that have their agenda that my career is going to be over. Because guess what: I'm still here!"
West said he will be supporting Trump's next term for one reason: Real estate.
"I buy real estate. It's better now than when Obama was in office," West told GQ. "They don't teach you in school about buying property. They teach you how to become somebody's property."
West's support of Trump has hurt him among his African-American fan base, with some seeing him as a sellout, and has been called out by colleagues, who question his support for Trump.
It's strange to see that the man that once said that George W. Bush "didn't care for black people" is now a huge Trump supporter.