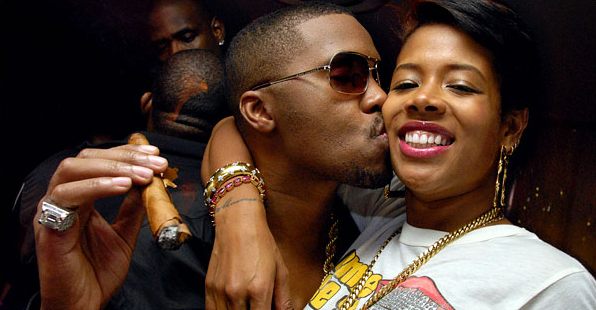 Signer Kelis, the estranged wife of rapper Nas, took to the web yesterday, giving fans a brief glimpse in to what may have caused the break up on her marriage.
The 29-year-old posted comments on twitter.com yesterday suggesting her nearly 6-year marriage to Nas ended due to his infidelity:
From http://twitter.com/iamkelis

Good morning/afternoon all!

This lovely day I would like to touch on cheaters. Super brief! Why be cowardly why not go after what you really want? Do peopl know what

They want? Probly not which just goes into know and respecting ones self. Also we can discuss whores I mean the nasty sub par tricks that

Participate in the cheating. Well let me say this, both parties that are gross. And in reality they deserve each other

All the scum bag coward husbands and the less then impressive sluts unite! You can all go down in flames together! Hooray!

Who's disgusted and bitter lol not I said the cat! Wink wink
Kelis, who's pregnant with the couple's first child, filed for divorce from her husband in April, sighting irreconcilable differences.
In her divorce filing Kelis is seeking spousal support, child support and joint custody of their unborn child. But last month Nas asked a judge to deny Kelis any spousal support.