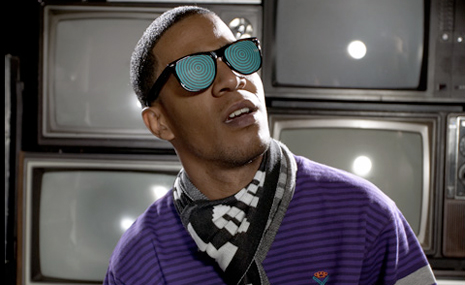 Kid Cudi
It's been announced that rapper Kid Cudi will join the cast of Mark Wahlberg's upcoming HBO comedy How To Make It In America.
Kid Cudi will play Domingo Dean, "I actually named my character after both of my brothers – Dean, who lives in Phoenix, being one of them, and Domingo," he'll join actress Lake Bell (What Happens in Vegas, 2008) on the show which revolves around a group of twentysomethings trying to fulfill their dreams in New York City.
Speaking of his role on the show Kid Cudi, born Scott Mescudi, says, "It has no reference to my music. It was important to me early on to branch away from music and actually do something outside my comfort zone. When we were developing my character with the writers, I was telling them, 'Man, I don't want to be anything that has to do with music,' just because that's not really acting."
Walhberg will serve as executive producer of the series. He also executive produces HBO's Entourage.