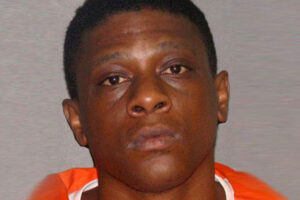 A Louisiana jury on Friday acquitted rapper Torence Hatch, better known as Lil Boosie of murder in the 2009 slaying of Terry Boyd.
Hatch, 29, pumped his fist in the air once the jury delivered their not guilty verdict after an hour-long deliberation.
"You've been found not guilty. You stuck your fist up in the air and I can't exactly say that I blame you," the judge said.
Hatch's defense attorney Jason Williams said of the rapper's reaction to the verdict, "He just kept saying 'Thank God, Thank God,' over and over."
Prosecutors had charged that Hatch hired Michael "Marlo Mike" Louding to kill 35-year-old Terry Boyd, who was shot to death through a window while he was inside his home. Boyd's sister, Rochelle Wagner, is the mother of Hatch's 5-year-old daughter. She left the court crying after hearing the verdict and did not speak with reporters.
Though he dodged a possible life sentence if he was convicted of murder, Hatch won't be back on the streets anytime soon, he is currently serving an eight-year prison term on separate drug charges.