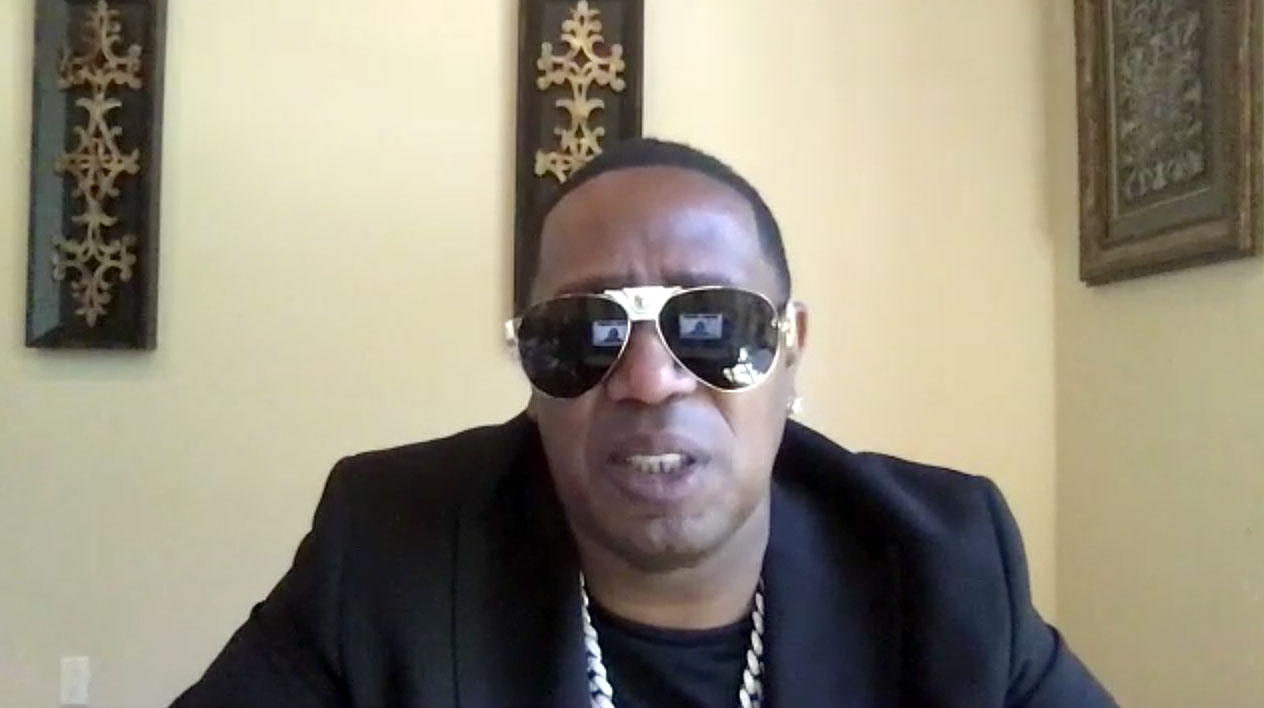 There are some complicated issues that need to be worked out in the Miller family.
After is was announced last week that Kim Kardashian West and Monica were teaming up to get Corey "C-Murder" Miller's murder conviction overturned, rap mogul Master P, brother of Corey Miller, took exception to his brother's show of appreciation.
P was upset that Miller acknowledged Kim and Monica for their efforts to help him regain his freedom, but left out the work he, his parents, and grandmother have done over the years.
"I know my brother said that he put some books out and made bare minimum and that's the way he take care of his family… In those books is what I disagree with. He talked about my mom, my dad, the people that created him he said they didn't do nothing for him, which is a lie. Anybody that know me, I don't need to be pat on the back or nothing. Whatever I done for him, I done it out of love.
"My grandmother, she's not here right now. She's my angel… She should be his angel. I never heard him talk about her like that. I know Kim Kardashian put out one tweet and she's his angel, which is crazy to me. But I appreciate it. Like I said, my brother is innocent and I hope she can get him out. I want him to come home.
Master P then took direct aim at Monica,
"I see where Monica is his ride or die. He just started talking back to her seven months ago. I know maybe it's prison talk. I know he's incarcerated and I get that, but still you have a heart for the people that really helped you. Monica just got divorced last year, so I'm thinking that's your ride or die. That's cool if that's the way you feel. But let's be real. I have family members that think my brother coming home and they're not truthful. Maybe Silkk scared of telling the truth, my sister, my aunties, uncles… everybody think this man coming home and he gonna get a settlement and take care of everybody.
"But the truth is, and I know the truth hurts, what did he do the first time he was home? Who did he help? Why do people owe him when his friends has him incarcerated. That's the real reason he's incarcerated. I changed my life and I left those same friends behind because they didn't want to do right, they wasn't on the same page I was on, so god said you gotta cut people off, you gotta do the right thing. This to my brother, if you sitting in that cell and you got social media and you can see this, I'm not coming to jailhouse no more."
Monica didn't take too kindly to being dragged into the Miller family's business, in a now deleted Instagram post directed at P:
"I have been respectful towards you and you have refused to do the same! You can NOT speak on me because you do not know me!" she wrote, "I have only conversed with Silkk! This matter is between you MEN, you're brothers! Leave me out of this because my efforts have BEEN the same! I just didn't see the need to post it! Check the visiting lists from The Parish to Angola to Hunts or better yet ask his children! You responded before you READ! He's never not (been) able to hit me, my mother or brother, and get what he needs! FOCUS ON HIS FREEDOM!"
Since Monica's reply, Master P seems to have cooled down. He issued an apology to Monica:
"We're doing too much positive to have to deal with the negative. I have no beef with @monicadenise She got caught up into some family drama that we have to fix and I am man enough to admit that."
"No family is perfect, we all go through turmoil but with God all things are possible. I love my brother and can't wait till he get home. We can't allow the devil to steal our joy. We are bigger than this!"