Steve Perry, the former lead singer of the 80s rock group Journey, is trying to explain himself after comedian Sarah Silverman suggested the ex-rocker was a big fan of racial humor.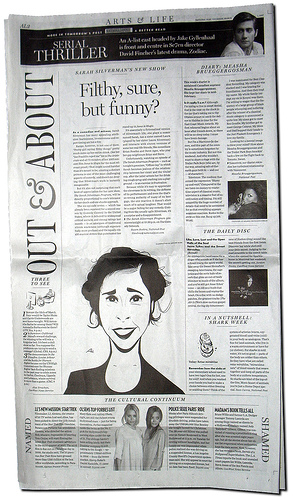 In the April issue of Playboy magazine, which hit newsstands last Friday (March 19), Silverman tells the story of meeting who she referred to as a "onetime lead singer of a very popular band from the 1980s" after one of her shows. "You're my favorite comedian – you have the best (n-word) jokes." Silverman added: "I'll just say this: After that, I stopped believin'," which the rocker took as a reference to the Journey hit "Don't Stop Believin'."
Former Journey frontman, Steve Perry.
Perry in return reached out to Rolling Stones magazine, telling the publication, "I'm really shocked. She was so friendly and so nice. I don't understand why she would go there, it's so bizarre. I don't use that word, are you kidding? That's so derogatory.
"I walked up to her after the show and I said, 'I can't believe that somehow you seem to be getting away with all these slurs and the n-word, I just can't believe how you're doing this,' and I looked at my friend and I said, 'I can't believe how she's getting away with this,' and she looked at me and kind of smiled. It wasn't like I was condemning her or condoning her."