T-Pain as Frylock sporting a French-fry-yellow version of his trademark top hat on the set of Aqua Teen Hunger Force's live-action episode.
Catch Auto-tune super-duper-star T-Pain on Cartoon Network's "Aqua Teen Hunger Force" live-action season finale on May 31.
If you've never seen "Aqua Teen" then you've been missing out on some really off the wall-stoned out comedy. Now in it's 6th season, the animated show, which airs in 15-minute blocks during Cartoon Network's Adult Swim (after dust-before dawn) timeslot, stars a life-sized talking box of french fries (Frylock) and milk shake (Master Shake) who share a suburban home with a somewhat mentally challenged wad of meat named, well, Meatwad, and from time to time they team up to thwart alien invasions (yes, I know, the show practically writes itself).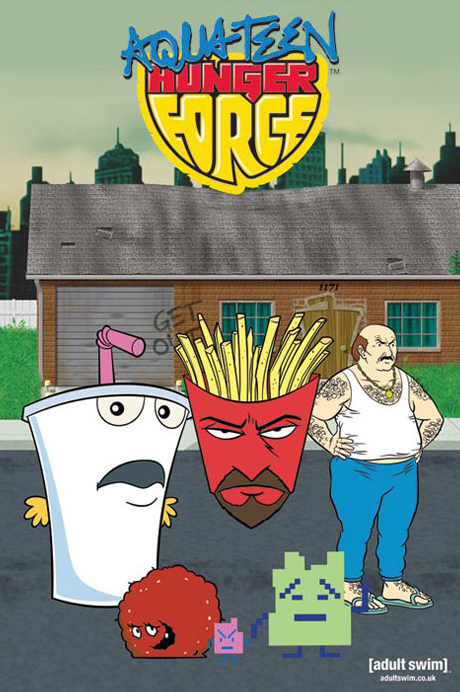 T-pain, a self-professed fan of the show who wears a diamond encrusted Ignignokt pendant around his neck, is no stranger to the show. He's had a voice cameo on a previous episode, "Dummy Love," and didn't need much convincing to join the live cast. He'll be joined by Jon Benjamin (Important Things with Demetri Martin) as Master Shake and a pink exercise ball as Meatwad. Their neighbor Carl will be played by newcomer Dave Long Jr. who was hand pick for the role after an open audition call went out to fans.