You wake up one day to find you have an extra $500k laying around. What do you do?
1) Invest in real estate, the stock market?
2) Buy a Chick-fil-A franchise?
3) Or maybe buy some gold? Not the kind that appreciates in value, the kind you can wear around your neck to convince people of how filthy rich you are.
If you picked option 3, you're probably rapper Tyga (who coincidentally hasn't had a hit in a very long while). Nothing says 'I have have money to burn', like burning half-a-mil on a single piece of jewelry.
The four-pound, 18k white gold chain featuring Archangel St. Michael trampling on Satan is a work of art even Pope — would be proud to rep on Easter Sunday.
The artistic pendent, designed by celebrity jeweler Ben Baller, probably has some significance that you could possibly find through a quick Google search, maybe.
Tyga also had smaller versions of the piece made for his crew in varying sizes. The smaller the piece, the less you're worth in Tyga's eyes.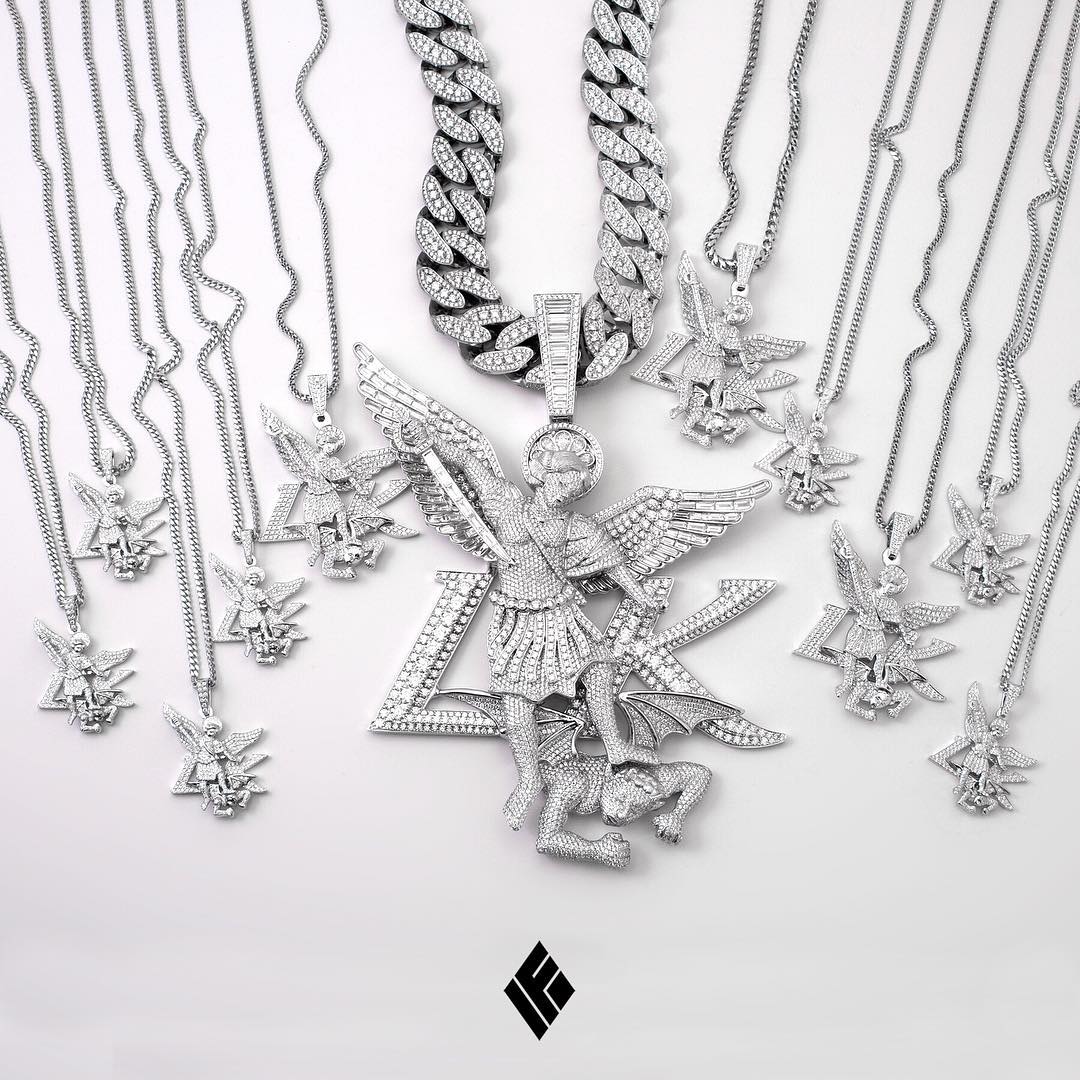 Now, who's gonna tell Tyga he still owes the IRS $900k?