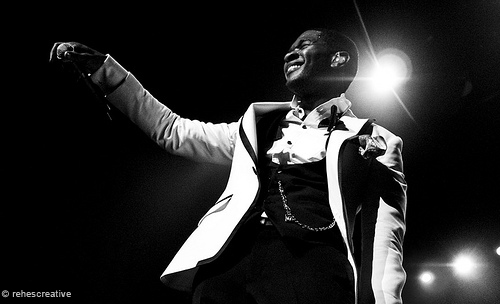 Usher, during a performance at The Warfield theatre in San Francisco (11/2008). Photo: rehes
Singer Usher is the focus of a lawsuit after owners of Bobo's Plumbing Company filed legal papers contending he hasn't made good on a bill that dates back to 2007.
According the plumbing company, Usher is in arrears to the tune of $2,335 for work that was done in his Atlanta home.
The lawsuit claims Usher hired Bobo's Plumbing to install a shampoo bowl in the private salon in the house as well as setting up the entire plumbing for one of the bathrooms in the home.
The lawsuit is asking for full payment of the money owed, or permission to sell the home to recoup the debt from the proceeds.