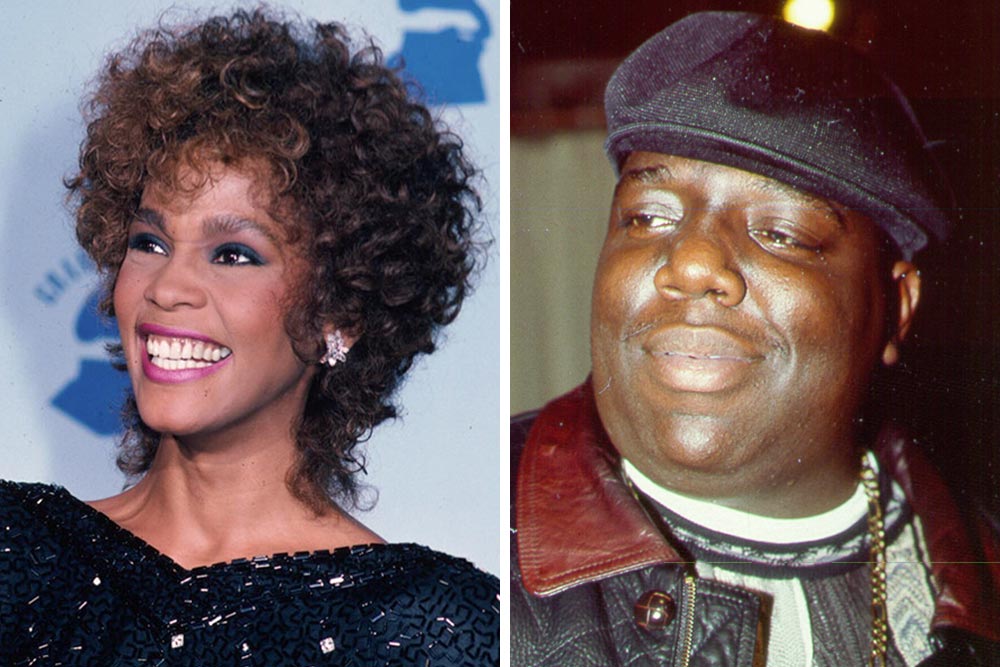 The inductees to the Rock and Roll Hall of Fame were named Wednesday and to the shock of many, Whitney Houston and the Notorious B.I.G. were named as inductees.
During her career, Houston, who died in 2012, won seven Grammys and had more number one songs than any other female artist in the 1980's.
Her 1992 song, "I Will Always Love You", from the soundtrack for the film, The Bodyguard, became one of the best selling singles of all-time.
The Notorious B.I.G. will be honored along with Whitney Houston, The Doobie Brothers and other rock stars at a ceremony this May. This prestigious honor puts Biggie on a short list of rappers to receive the honor, including Tupac Shakur.
Biggie only released two studio albums before his untimely death in March of 1997. His double album, Life After Death, was released weeks after he was killed. That climbed to #1 on the Billboard 200 in it's first week in release. The album was certified 11x platinum in the U.S., 2x platinum in Canada, and platinum in the U.K., and has been credited with being "one of the best selling rap albums of all time."
What bothers some is neither B.I.G. nor Houston are considered Rock and Rock artists, although Houston's albums crossed over to the pop charts many times in her career. Some have pointed out that other deserving artists, like Pat Benatar, are being snubbed is favor of acts like Houston and B.I.G.
Benatar, who was the first female artist featured on MTV when the network launched in 1981, has been vocal in the past about her negative opinions of the Hall of Fame.
Janet Jackson was named to the Hall of Fame in 2019 and she begged the Hall of Fame committee to induct more female artist into the hall. Houston is the only female inductee this year.
The 35th annual induction ceremony will take place on May 2 in Cleveland Ohio and will be broadcast live on HBO.
Additional reporting by Belle Heiress