Covid-19 took another victim this morning as former republican presidential candidate and Trump supporter
Herman Cain
died from complications of the virus, he was 74.
It was reported just a few days ago that Cain's condition was improving. He had been hospitalized since the early July.
It's been speculated that Cain contracted the virus after attending a Donald Trump re-election rally in Tulsa, Oklahoma on June 20. Cain, a stage 4 cancer survivor, attended the indoor rally without a face mask and supported attendee's not wearing masks. Images of Cain at the rally showed the former Godfather's Pizza CEO flaunting mask and social distancing recommendations. He fell ill shortly after attending the event. In late June he tested positive for Covid-19. By July 2 he had been admitted into a hospital, where he stayed until his death.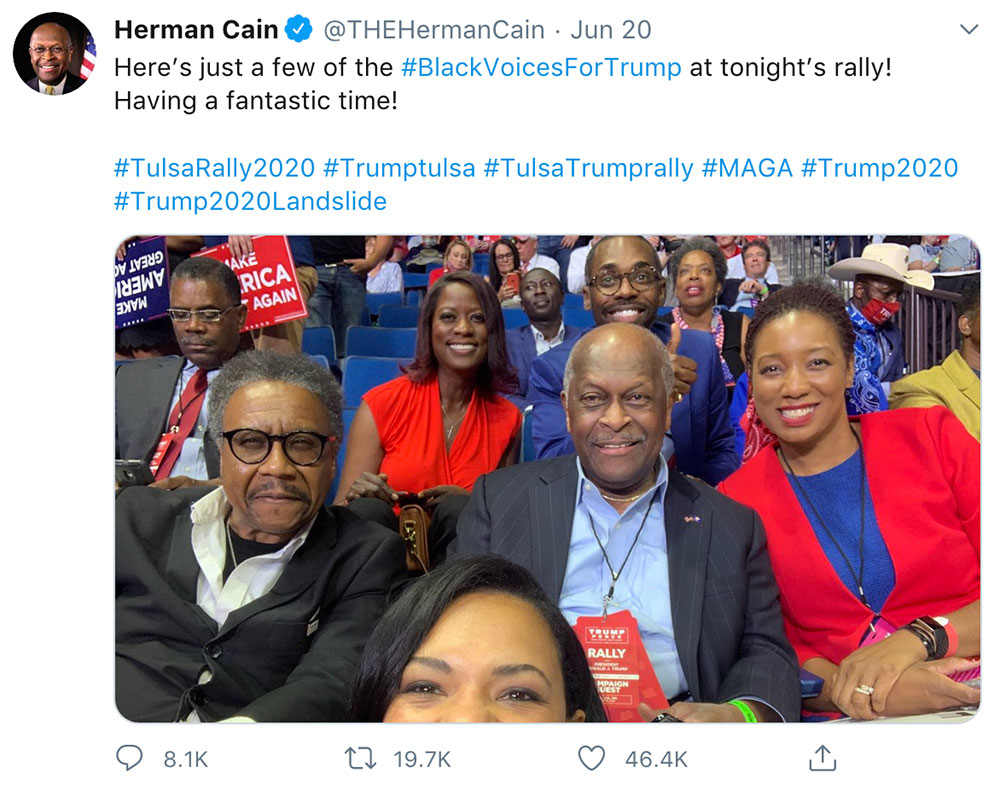 Cain, who was a stage 4 Cancer survivor, attended the rally without a mask and supported not wearing a mask before the rally. Shortly thereafter, he was diagnosed with Covid-19, and in the hospital.
Days before being hospitalized, Cain's twitter account posted a message in opposition of wearing masks at an upcoming July 4th Trump event at Mount Rushmore, writing, "Masks will not be mandatory for the event, which will be attended by President Trump. PEOPLE ARE FED UP!"
The tweet has since been deleted.
The White House acknowledged Cain's passing in a statement,
"Herman Cain embodied the American Dream and represented the very best of the American spirit," White House press secretary Kayleigh McEnany said in a tweet. "Our hearts grieve for his loved ones, and they will remain in our prayers at this time. We will never forget his legacy of grace, patriotism, and faith."
Cain ran for president in 2012, but dropped out after an old sexual assault allegation derailed his campaign.