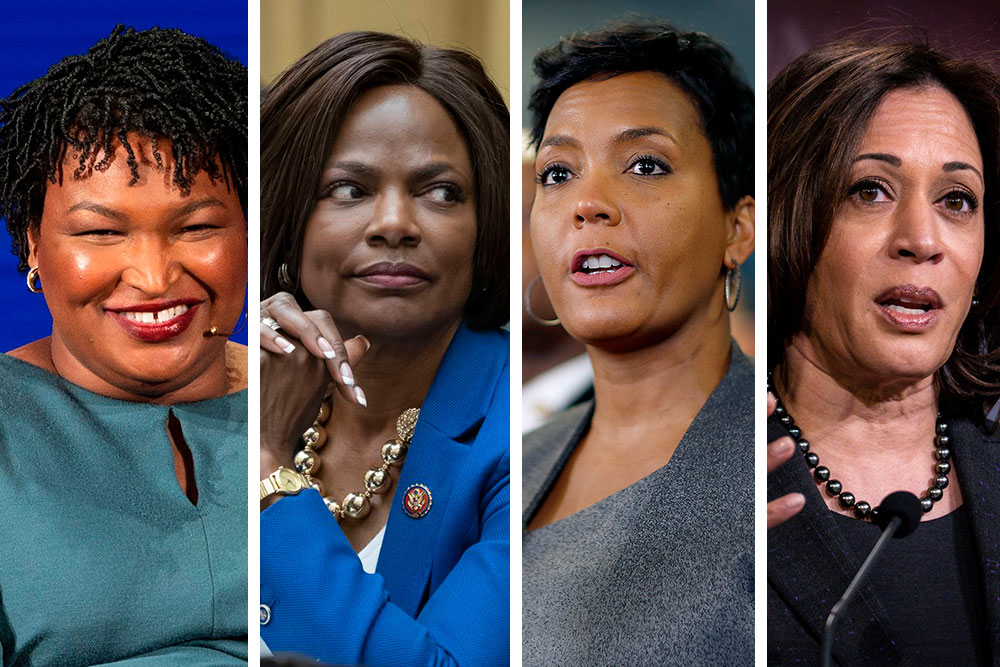 With the Democratic Convention just a few weeks away,
Joe Biden
went on MSNBC's
Joy Reid
's new show
The Reid Out
to discuss his policies if he were elected president and to let voters know, that he still plans to put a woman in the VP position and it sounds like it might be a woman of color.
While Biden wouldn't name names, he did confirm he is considering at least four black women for the position.
"I am not committed to naming any (of the potential candidates), but the people I've named, and among them there are four Black women."
"…when I get all the vetting done of all the candidates, then I'm going to narrow the list, and then we'll see. And then I'm going to have personal discussions with each of the candidates who are left and make a decision."
Those rumored to be on Biden's VP list include, Senator Kamala Harris, former Georgia gubernatorial candidate Stacey Abrams, Florida Representative Val Demmings, and Atlanta mayor Keisha Lance Bottoms.
Former Obama national security advisor Susan Rice and Representative Karen Bass of California are also said to be on Biden's list.
Political pundits have said it's in Biden's best interest to pick a African-American woman as his running mate, women and African Americans are key voting blocks who's continued support of the Democratic party is critical.