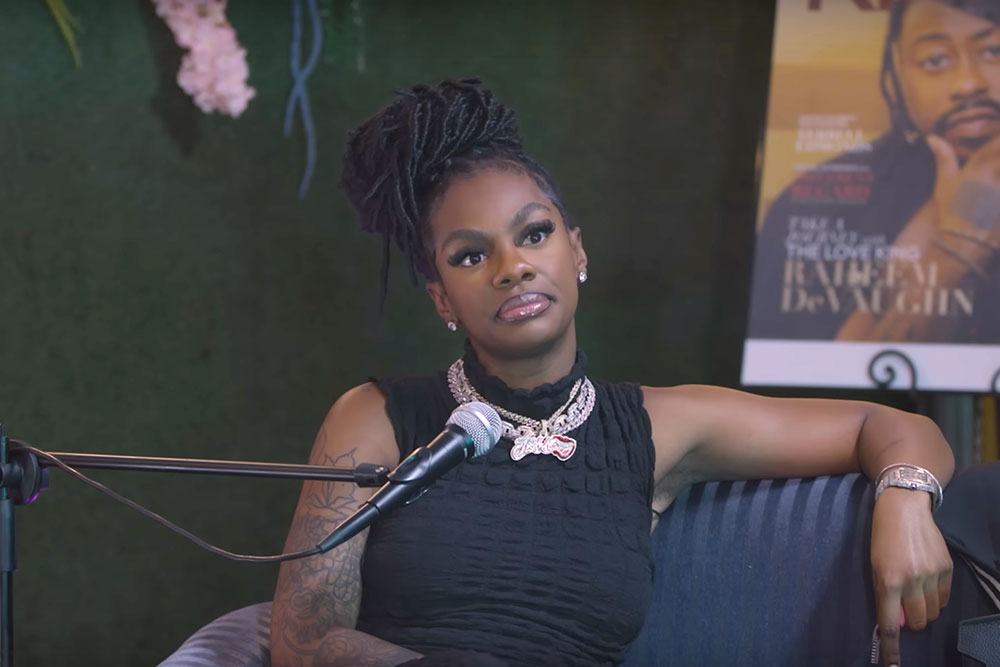 Appearing on a recent episode of
Jay Hill
's podcast, comedian
Jess Hilarious
came to the brink of tears as she voice frustration with how she claims reality TV star
Chrisean Rock
is being treated by those around her. According to Jess, "Everyday, this girl is in the blogs every day for something negative, and people judging her, and sh*t like that." For context, over the past few month, a number of videos have been posted online where Chrisean is seen arguing and
(in some cases seeming to be the aggressor)
in physically fights with boyfriend,
Blueface
.
Speaking on Chrisean's tumultuous, and at times violent, relationship with Blueface, Jess said, "Yo… Look, she ain't have nobody love her like that so she think that's love. That's not f***ing love, Chrisean. That's not love, like… That sh*t gets me very emotional.
Everyday, like… You got Natalie Nunn and sh*t, like out here… they exploiting shorty. She running up on maf**kas and fighting everyday and Zeus clown a** maf**kas is making all this money off this b***h."
Chrisean has starred on the reality show, 'Baddies South' alongside Natalie Nunn on the Zeus Network. Days ago it was announced Chrisean and Blackface would star in their own show, 'Crazy In Love', also on the Zeus Network.
On Chrisean's and Blackface's relationship, Jess continued, "Y'all got me on this clown a** network doing this sh*t. Playing myself for this *****, who literally say I'm not his only b***h!"
Catch the full interview on the 'Mr Jay Hill Network' show.