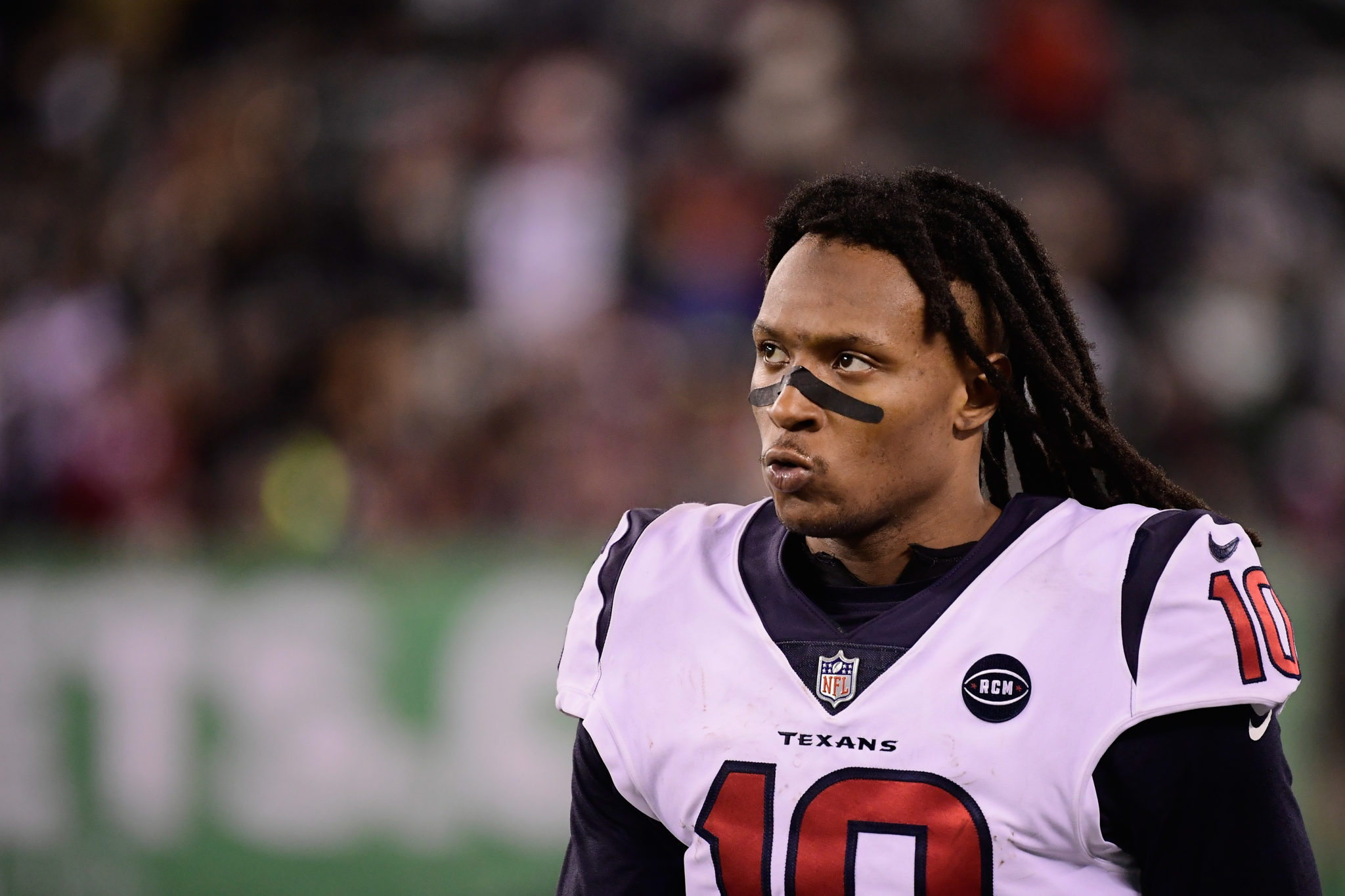 Houston Texans coach
Bill O'Brien
may have found himself in some hot water after former Dallas Cowboys wide receiver-turned-NFL-commentator,
Michael Irvin
called the coach out on the way he treated former Texans wide receiver
DeAndre Hopkins
.
Irvin, appearing on ESPN's Get Up!, recounted to host Mike Greenberg how Hopkins told him that the coach compared him to former New England Patriots tight end Aaron Hernandez, who was convicted of murder. O'Brien also didn't like that Hopkins "baby mamas" were hanging around a lot either,
"He told me, he said, Michael, it was a bit of a power struggle there because Bill O'Brien thought he had too much influence over the locker room. He called DeAndre Hopkins in a meeting to talk about this and to kind of get this — hash it out. In that meeting, he started the meeting with telling DeAndre Hopkins this — which blew my mind when DeAndre told me this. He told DeAndre Hopkins, he said, 'Hey, the last time I had to have a meeting like this it was with Aaron Hernandez.' I was like what? He put in Aaron Hernandez in this meeting? He said yes he did. He said, 'Michael. that blew my mind that he would even bring that up, I've never been in any trouble, I don't know why he would equate me with Aaron Hernandez."
Hopkins, who was traded to the Arizona Cardinals, said he had the "upmost respect" for O'Brien, but clearly their little conversation did not sit well with the star wideout and it probably won't sit well with his former teammates either.