In August of 1993, James Jordan Sr. pulled into a rest area off Highway 74 near Lumberton in North Carolina to get some sleep during a drive to his home in Charlotte. The decision would mean the end of his life. While he slept in his red Lexus SC400 coupe, a gift from his NBA superstar son,
Michael Jordan
, he was shot and killed.
The car and some jewelry were stolen. And Jordan Sr.'s body dumped into a swampy river.
It would take authorities days to recover his body. And longer still before his identity would be confirmed.
Larry Demery and Daniel Green were arrested, tried, and in 1996, convicted in the murder. Demery fingered Green as the trigger man, and both men were sentenced to life in prison.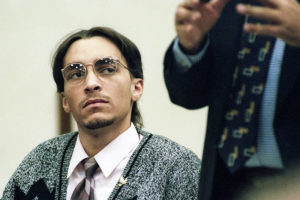 Now, almost 27 years after the killing, Larry Demery has become eligible for parole. Demery's possible parole is made possible under North Carolina's Mutual Agreement Parole Program, a scholastic and vocational program.
The Division of Parole's consideration doesn't come with any guarantees. The state's sentencing law eliminated parole for crimes committed on or after Oct. 1, 1994, but must consider parole for offenders of crimes committed before that time.
Daniel Green parole illegibility is not known. Green admits his role in covering up the murder, but maintains he was not the one who killed Jordan Sr.
In 1993 Oprah Winfrey asked Michael Jordan if he would ever sit down with his father's killers if given the chance, "I don't want to know. Because it probably would hurt me even more just to know their reasons. Because if it is, it's going to be totally meaningless for the reasons…It's better that I don't know."